Albert Hammond Jnr.
Live upstairs at The Bodega • 14+ event
Monday 12th May 2014
Supported by:

Nightbox

Doors open:

at 7:00pm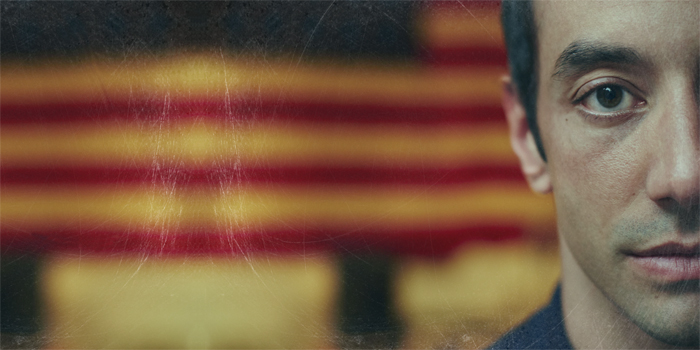 ALBERT HAMMOND JNR.
"Hammond, Jr. sounds fully recharged…howling his best vocals ever over stuttering, futuristic riffs of 'St. Justice,' the manic grooves of 'Rude Customer' and the anthemic 'Cooker Ship'"   • Rolling Stone
"Rife with incessant high-range guitar work, mechanistic rhythms and shrugging, swaggering vocals."  • Stereogum
Following on from a sold-out UK tour last December, Albert Hammond, Jr. has announced he will be returning to the UK in May for an 11-date tour that will include shows at London's Village Underground on May 15th, as well as festival performances at Live at Leeds and Glasgow Stag & Dagger. These shows will continue to celebrate the release of his solo EP AHJ, which was released on The Strokes bandmate Julian Casablancas' Cult Records.
The new EP follows Hammond, Jr.'s previous solo efforts, 2006's Yours to Keep and 2008's ¿Cómo Te Llama?. AHJ was produced, engineered and mixed by Grammy-winning producer Gus Oberg and recorded at Hammond, Jr.'s two studios, Broome Street in Manhattan and One Way Studios in upstate New York. Of working with Oberg, Hammond, Jr. says "I've been working with him since my first solo project, after we met and became best friends. We get along and we understand each other musically, so everything just flows." Hammond, Jr. played all of the instruments on the EP himself, excluding drums on several tracks, which were played by longtime collaborator Matthew Frank Romano.
Since the release of ¿Cómo Te Llama?, Hammond, Jr. has released two critically acclaimed albums with The Strokes, 2011's Angles and this year's Comedown Machine. Of his inspirations for AHJ, Hammond, Jr. said "Once you play music for a living, you're always thinking about stuff. Conversations with friends and things you hear in movies—things come up and become lyrics. Hearing other people's songs becomes like competition—you hear something and mentally you want to beat it. Life in general is pretty inspiring."
The AHJ EP is available to buy now on Cult Records.
plus support: NIGHTBOX
Comments