Dizraeli & The Small Gods
Live upstairs at The Bodega • 18+ event
Wednesday 6th April 2011
Supported by:

t.b.c.

Doors open:

at 7:00pm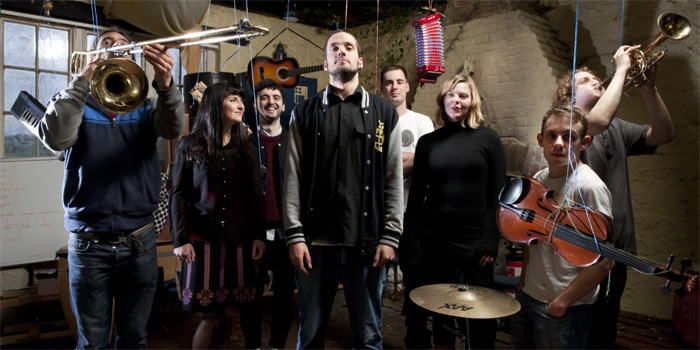 Drawing as much inspiration from sea shanties and folk ballads as from the grit of the city, Dizraeli and the Small Gods formed in 2009.
Fusing harmony singing, turntablism, heavy beats and delicate instrumentation to create a melodic, unashamedly heartfelt reinvention of hiphop.
Establishing a reputation for impassioned live performances, Dizraeli and The Small Gods have played some of England's finest venues and festival stages.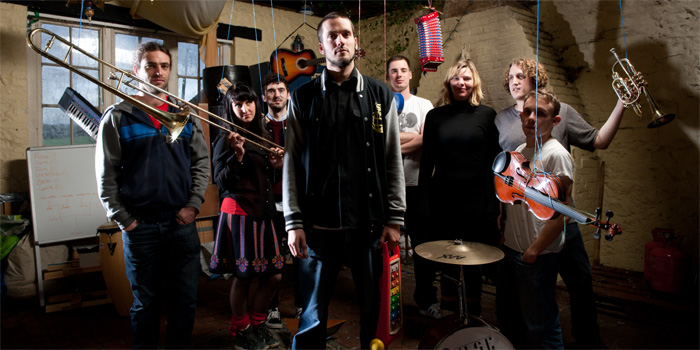 "The point is to make music we love, marrying the influences we bring to the room, and keep exploring this bridge between the old folk (stories, raw harmony, truth) and the new (hiphop stories, raw speech, truth).
BBC Poetry Slam Champion Dizraeli on the mic, World Female Beatbox Champion Bellatrix on the beatbox and a supernaturally gifted 7-piece band making hiphop and folk shanties collide in ways you wouldn't think possible." • From the band's facebook
Comments