Field Music
Live upstairs at The Bodega • 14+ event • early doors
Wednesday 22nd February 2012
Supported by:

Stealing Sheep

Doors open:

at 7:00pm
Field Music have been celebrated as one of the few bands to transcend and outlast the short-lived NME-generated "post-punk revival" of the mid-noughties. Describing the band as "a truly artful proposition in the pseud-filled landscape of contemporary Brit art-rock", music blog The Fantastic Hope puts this down in part to their "un-self-conscious anti-fashion stance", arguing that Field Music's "wayward pop from the fringes of academia is one of the most worthwhile ways in which rock/indie/guitar music/white pop/whatever might evolve".
The band were also chosen personally by Belle & Sebastian to perform at their second Bowlie Weekender festival presented by All Tomorrow's Parties in the UK in December 2010.
On November 1, 2011, Field Music announced the forthcoming release of their fourth album, Plumb, on February 13, 2012. It was preceded by the song "(I Keep Thinking About) A New Thing", available as a free download from their website.
In the interview with Songfacts.com, legendary guitarist and producer, Al Kooper said that Field Music is his favorite new band.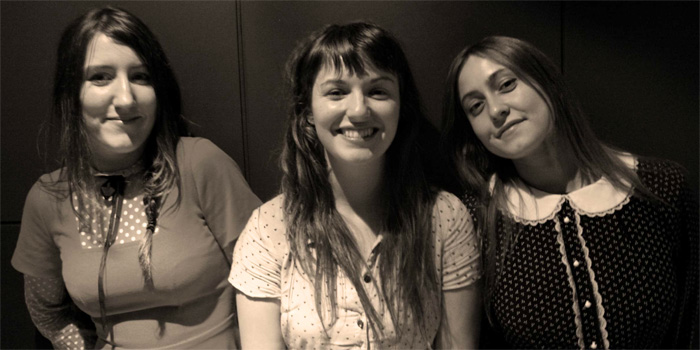 Psych-folk darlings Stealing Sheep create lo-fi, DIY pop in the shape of noisily drenched old time vocals, spiraling psychedelic guitars, hypnotic beats and sixties style drone synths. "Full of cunning harmonies and counter intuitive twists" Uncut magazine "A sound mixture, which only with difficulty one can resist" Rolling stone magazine "Wonderful psych-folk from Liverpool's lovely ladies" Rob da Bank Radio1
STEALING SHEEP Official Website:
Comments