Bridges
14+ event • Live Upstairs Bar at The Bodega
Buy Tickets
Monday 13th April 2020
Supported by:

t.b.c.

Doors open:

at 7:00pm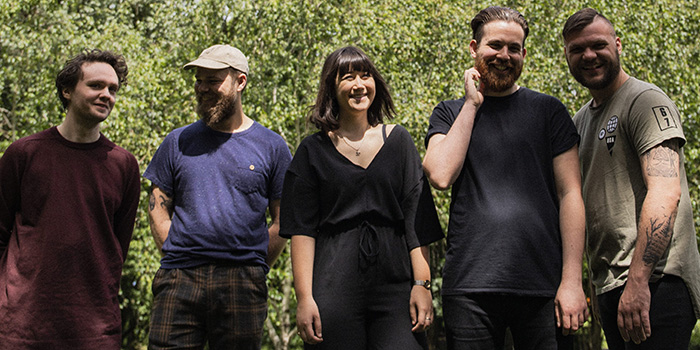 BRIDGES
BRIDGES have built up a loyal following over the years, having performed at numerous prestigious festivals such as Leeds, Glastonbury, 2000 Trees and Isle of Wight to name a few. They have also supported the likes of The Slow Readers Club, We Were Promised Jetpacks, Airways and All Tvvins. BRIDGES have received praise from numerous well- regarded publications including Clash, Gigslutz and Its All Indie.
Frontman Ethan Proctor's warm, emotive vocals are at the forefront from the offset, reminiscent of the likes of Frightened Rabbit's Scott Hutchison or The National's Matt Berninger. Huge guitar hooks pulsate over tightly woven harmonies, creating a sound that is both gritty yet visceral. BRIDGES combine poetic lyricism with anthemic soundscapes, making something undeniably refined in the process.
The band are self-releasing their 2nd EP in Spring 2020, touring across Ireland and the UK.
"Born in the same house as Frightened Rabbit and The Gaslight Anthem the quartet clearly have their eyes set on filling the stadium-sized hole their songs demand." • Far Out Magazine
"A soaring emotional beast that melts your heart." • Tap The Feed
"Soft, supple songwriting with a dark edge" • Clash Magazine
"There's something so charming, so human and so magical that personally, I was blown away" • Wolf in a suit
"Alternative indie gems which are full of raw, heartfelt expression." • Gigslutz
"Intricately layered guitar parts create a signature sound. The robust male/female harmonies are tightly woven, and the song form highlights multiple feels, band hits, and an arching build that leaves the listener satisfied. What Bridges offers is the full-package, there isn't a weak link in their sound. A must listen." • Staccatofy
"The rejuvenated band on top form - known for their transatlantic, guitar driven sound and songs that are raw and heartfelt" • Its all Indie
"Compared to the likes of Frightened Rabbit and Kings Of Leon by a host of tastemaker press, the style of Bridges output is powerful, yet tuneful and immeasurably tasteful, all wrapped up with a unique splash of thoughtful and poetic lyricism" • Yak Mag
plus...
Buy Tickets
Comments