Bad Touch
14+ event • Live Upstairs Bar at The Bodega
Buy Tickets
Wednesday 1st April 2020
Supported by:

Piston + Primal

Doors open:

at 7:00pm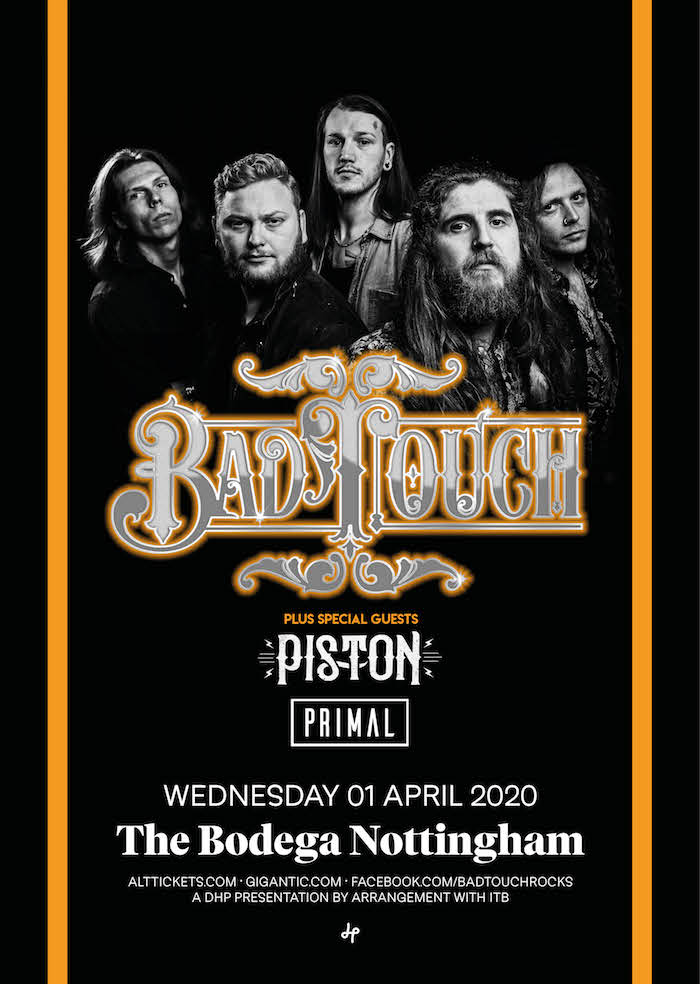 BAD TOUCH
plus guests...
PISTON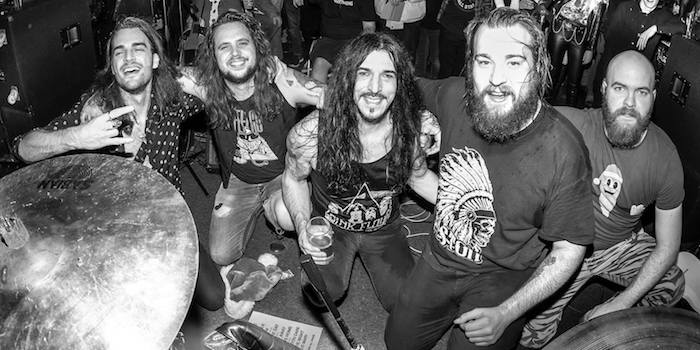 plus...
PRIMAL
"Loud. Heavy-hitting and likely to cause Injury" - IMNOTFROMLONDON
"A Mix of strong guitar riffs with a classic British rock sound. A very modern feel and a voice that's uniquely their own" - Orange Amplification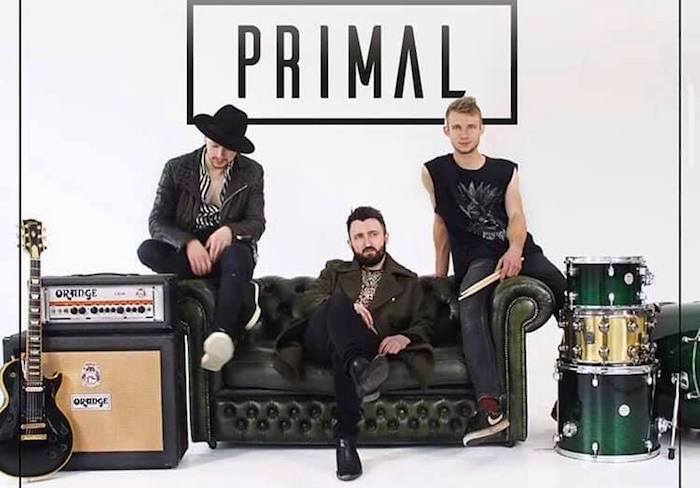 PRIMAL are a Nottingham based power trio playing soulful blues rock with howling vocals groovy riffs and pounding drums. Likened to: Led Zep, Rival Sons, Black Keys, Sabbath & Audioslave.
Highlights within the bands first year to October 2018 include:
• Self-recording, producing and mastering two EPs: "PRIMAL" and "Heart & Soul". Whilst working full time jobs we also completed 30+ shows throughout the U.K with highlights including: London (SOHO), Sheffield (TRAMLINES) and Nottingham (DOT TO DOT Festival).
• Being selected to as main support for the Grammy Award Winning blues artist "Fantastic Negrito" for his Nottingham show prior to their Jules Holland show.
• Having two tracks being showcased plus a live interview with Dean Jackson of Nottingham BBC Introducing covering Nottingham, Leicster and Derby. This followed to our music being added to 10+ radio station playlists across the U.K. with great reviews which can be seen below.
• Being shortlisted to the TOP 3 of 600 entries, in "Firestone tyres Road To The Main Stage' Competition. Including photoshoots confirmed and interviews being conducted throughout October with Orange Amps Artist Relations and BBC Radio 1's Abbie Mcarthy.
Buy Tickets
Comments