Yep Roc Showcase: Michaela Anne + Jack Klatt
14+ event • Live upstairs bar at The Bodega • Yep Roc Showcase
Monday 3rd February 2020
Supported by:

t.b.c.

Doors open:

at 7:00pm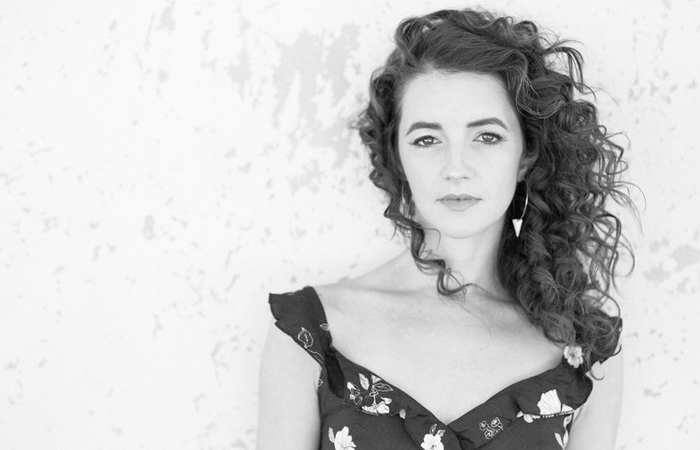 MICHAELA ANNE
Full of lush, sweeping arrangements and honest, deeply vulnerable self-examination, 'Desert Dove' marks a bold new chapter for Michaela Anne, both artistically and professionally. While the songwriting is still very much rooted in the classic country she's come to be known for, the record (her first for Yep Roc) represents something of a sonic shift, incorporating more modern production elements than ever before in pursuit of a sound that owes as much influence to indie rock as honky tonk. Despite the bolder, more adventurous arrangements, Michaela's crystalline voice remains front and center on the album, a pure, airy beam of light shining bravely into the dark corners of loneliness, pain, and desire that we all so often to try to hide.
Produced jointly by Sam Outlaw and Delta Spirit's Kelly Winrich and recorded with an all-star band that included guitarist Brian Whelan (Dwight Yoakam, Jim Lauderdale), fiddler Kristin Weber (Kacey Musgraves, Margo Price), and drummers Mark Stepro (Ben Kweller, Butch Walker) and Daniel Bailey (Everest, Father John Misty), 'Desert Dove' is an achingly beautiful collection, with songs that frequently find themselves balancing optimism and fatalism in the very same breath. There's an undercurrent of yearning in Michaela's music (the melancholy "Be Easy," for instance, chases a peace of mind that never comes, while the breezy "Child Of The Wind" longs for connection and permanence in the face of perpetual itinerancy), as well as a fiercely feminine perspective that's assured in its power and unapologetic in its candor. The prostitute of the title track challenges the traditional perception of women as a source of comfort and service for men ("You love them all the way they want and they need / But tell me who does your heart wish to please?" she asks), and the spirited "If I Wanted Your Opinion" offers up an all-purpose response to gendered condescension.
Michaela first began garnering national attention with the 2014 release of 'Ease My Mind,' an old-school collection hailed by The New York Times for its "plain-spoken songs of romantic regret and small-town longing" and named one of the year's best country albums by The Village Voice. After a move from Brooklyn to Nashville, Michaela followed it up in 2016 with the similarly lauded 'Bright Lights and the Fame,' which featured guest appearances by Rodney Crowell and Punch Brother Noam Pikelny. NPR said Michaela "works through weepers and hits the honky-tonks as every great country singer should," while Rolling Stone compared her to Linda Ronstadt and Emmylou Harris, and Vice Noisey praised her as the antidote to commercial pop country, calling her "our saving grace, our angel, the person who will help usher us into a new age." Songs from the record landed on high profile Spotify playlists as well as the HBO series 'Divorce,' and the album earned Michaela slots at Bristol Rhythm & Roots, Merlefest, and both the US and UK iterations of AmericanaFest, along with a seemingly endless series of dates across the States and Europe with the likes of Mandolin Orange, Courtney Marie Andrews, Joe Pug, Ron Pope, and Sam Outlaw.
plus...
JACK KLATT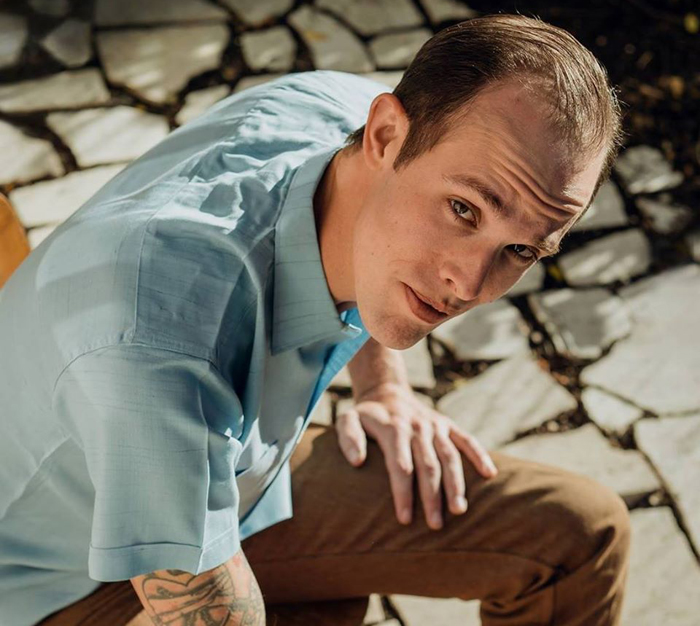 Musical missionary, tireless troubadour and producer Jack Klatt isn't one to be easily categorized or relegated to a narrow niche. he comes across as a young man with a wizened and worldly perspective, an artist who possesses a timeless sensibility of both place and purpose. Yet, his artistic integrity extends to more than simply his songs. It embodies both execution and intent.. the way he's mastered his deft finger-picking technique and used that sturdy approach to bring his material an authenticity reminiscent of the most revered musicians and storytellers.
His upcoming album It Ain't The Same (due September 27 on Yep Roc Records) reflects that reverential attitude, but adds a depth and devotion that ensures its contemporary credence. With Klatt himself singing, playing guitar and sitting in the producer's chair, it boasts the talents of a skilled set of session players -- John James Tourville (The Deslondes) on electric guitar and pedal steel, Casey McDonough (NRBQ) on bass skills, and Alex Hall (JD McPherson, The Cactus Blossoms, Robbie Fulks) on drums, percussion, keys and engineering. It Ain't The Same is, as its title suggests, something truly special.
Ironically, the title track is the only song that Klatt didn't write. It's credited to guitar and steel player John James Tourville. The title itself aptly defines the overall vibe of the record, and the fact that it's the only outside contribution provides a subtle way of alluding to the collaborative nature of the album.
Likewise, Klatt took a different approach to the production. "In the past, my records had been recorded live in two or three days, straight to tape, with little to no overdubbing," Klatt explains. "I wanted to do something different this time...take some more care and explore all the possibilities the studio has to offer. I suppose that is part of where the title It Ain't the Same came from. This record feels like a step forward for me, a departure from my earlier, country/blues based recordings. I learned and grew musically so much through the process. I can't wait to get back in the studio and do it again."
A product of the nation's heartland, Klatt was born and bred in the twin cities. He dropped out of college before spending the next six years pursuing his wanderlust and hitch hiking across the country with nothing but a backpack and a Martin guitar. He eventually made his way overseas, where he slept under the stars, traded songs for spending money and enjoyed a life typical of one who's a drifter and bohemian. All the while, he made it his mission to proffer the songs of the American masters, from Woody Guthrie and Eddie Cochrane to Hank Williams and Marty Robbins. In the process, he found himself captivated by the full gamut of archetypical American music -- a singular style that encompasses folk, blues, rock, rockabilly, R&B, and arcane country -- and began to refashion it to suit his own style.
As Americana Roots UK stated so succinctly, "Jack doesn't rely on other writers for his diversity. He can write in pretty much any musical style of his choosing."
"When I was very young and first becoming obsessed with music I got into punk rock and early rock n roll music, started forming bands with friends in junior high," Klatt recalls. "All I really wanted to do was play like Scotty Moore, or Eddie Cochrane. I was always looking for who such and such a band was influenced by. The 14 year old me loved Rancid, which led me to the Clash, which, in turn, led me to Bob Marley and Woody Guthrie. Social Distortion helped me discover Country Music. As I followed the threads of American music backwards, I wound up at the beginning of recorded music and the sounds of country blues, jug band music, ragtime, early jazz, and folk Music. I stuck around there for a long time, and learned how to play guitar. but eventually I began to get thirsty for something new and started to crawl out of my purist country blues corner… In a way this record is a return to those early rock n' roll influences of mine. A kind of full circle back to the time when everything was new and fresh. It's more honest then anything I've ever recorded."
As he continued to temper his technique, he began writing his own material. Once he returned home to Minneapolis, he put together a band and began playing venues and festivals throughout the Midwest.
"I met Jack and Page of the Cactus Blossoms right around the time I was getting into folk music about 10 or 12 years ago around a bonfire pit next to Cedar Lake in Minneapolis," Klatt recalls. We have made music together over the years, and still do in fact. While hanging out, I'll often roll out my song ideas to bounce off of them and vice versa. If it wasn't for the Cactus Blossoms taking me out on the road as a solo opener, I wouldn't have gotten to meet Alex Hall. Needless to say, those two brothers were a big part of the new record."
In 2013, he recorded his first album, Love Me Lonely, a set of songs that found him mining his influences while honing a signature style. The followup, 2016's Shadows in the Sunset, recorded with Tom Herbers (Low, Trampled by Turtles, the Jayhawks) in a 100 year-old farmhouse in Viroqua Wisconsin, garnered rave reviews. No Depression hailed it as a beautifully done album of classic American music." City Pages said "Shadows showcases Klatt's growth as a songwriter. The expansive and gilded country record is tender, thumping, and relaxed." Klatt himself described the work by saying, "It holds in its grooves ten thousand miles of asphalt, about eight pairs of good shoes, and the generosity of a thousand strangers."
It 's little wonder that the album found its way onto several 'best of" lists, including Saving Country Music's list of 2016's most essential albums.
For Klatt, it's all been leading to this. Indeed, It Ain't The Same is an album that portends an even bigger breakout. As always, Klatt keeps moving forward.
Comments