Pictish Trail
14+ event • Live upstairs bar at The Bodega
Buy Tickets
Tuesday 31st March 2020
Supported by:

Savage Mansion

Doors open:

at 7:00pm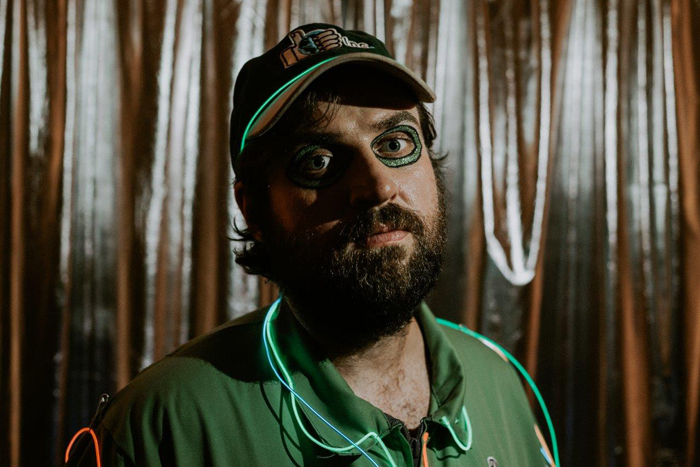 PICTISH TRAIL
Svelte, intelligent, adorable balladeer, trapped inside the body of an oversized, oft-bearded folk ogre. Runs Lost Map Records, up on the isle of Eigg, and currently signed to Fire Records.
plus guests...
SAVAGE MANSION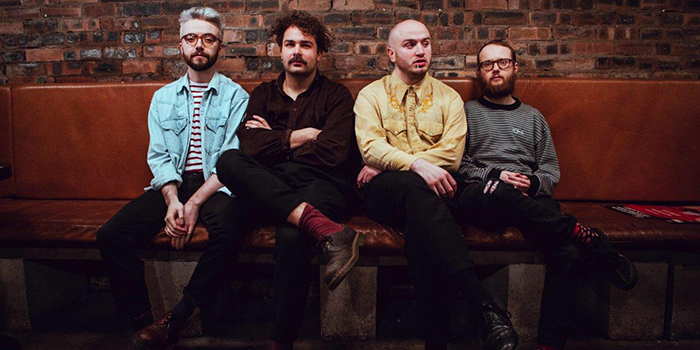 "WONDERFULLY JUBILANT" – GOLDFLAKEPAINT
"GRUBBY, LOUD AND LOOSE ROCK'N'ROLL" – THE SKINNY
"POTENT POWER POP AND DREAMY FUZZ" – THE LIST
Weird Country is the much-anticipated second album from Glasgow indie-rock group Savage Mansion. Due for release on April 3, 2020, it marks a bold step forward for one of the most exciting new bands in Scotland. The album is preceded by the single 'Karaoke', a tumbling bar band tribute to the best and worst of the band's native city, available on digital services now after debuting on last night's Vic Galloway show on BBC Radio Scotland. Savage Mansion will promote Weird Country with a UK tour opening for Lost Map labelmate Pictish Trail.
The first song written for Weird Country, 'Karaoke' is described by Savage Mansion singer, songwriter and guitarist Craig Angus as "an homage to Glasgow, a magical and intoxicating city that captivates and frustrates in equal measure. A complex, troubled, fucked up place. I suppose it's a love song to the city, the neighbourhood and most of its people."
Craig is joined in Savage Mansion by a cast of musicians including Andrew Macpherson and Jamie Dubber (Catholic Action), Lewis Orr (Martha Ffion, Space Rocket Garage Band) and Taylor Stewart (Romeo Taylor). Formed in 2016 the band quickly drew attention for a high energy live show and Craig's melodic and eloquent slices of guitar rock. After a handful of rapturously received early shows the band were invited to open for Frightened Rabbit at Glasgow's Barrowland Ballroom and drew the attention of Johnny Lynch (Pictish Trail) who offered to release the 'Do You Say Hello To Your Neighbours?' single on Lost Map. The track was championed by the likes of Lauren Laverne, Marc Riley and Gideon Coe at BBC 6 Music, and was boosted further by an endorsement from Bob Nastanovich of Pavement/Silver Jews fame.
After impressing further with festival shows at Lost Map's Howlin' Fling and Electric Fields, Savage Mansion decamped to Chem19 Studios in Glasgow to record debut album Revision Ballads over the course of two rapid weekends, wearing their influences proudly for the world to see from the Velvet Underground's no-fi swagger to Pavement's easy, sing-speak vocals and R.E.M.'s shimmering guitar tones. The group recorded their second LP Weird Country in April 2019 in London with producer Chris McCrory – an anthemic and confident collection of songs featuring their best and most expansive music to date. Inspired by the musical storytelling of The Kinks and The Replacements, Weird Country expands on the punk sensibilities of Revision Ballads, exploring the chaotic turbulence of the modern world, and trying to find a place within it, with musical and lyrical nuance.
There's humour in the misplaced confidence, bravado and ultimate downfall of 'Taking The Four's' narrator, and in the scathing title track – a surreal stream of conscious ramble inspired by Orwell's Notes on Nationalism that considers the superiority complex of the Brits (the kind parroted by jingoistic political commentators and attention seeking talk show hosts) and laughs in the face of it. The influence of Scottish history is apparent too on 'The International' (a tribute to those who joined up with the International Brigade to fight in the Spanish Civil War) and 'Old Country', the tale of two Italian immigrants to Scotland that considers hostility to 'the new'. Some things never change.
Savage Mansion have evolved, and whilst the band's early releases invited favourable comparisons to Parquet Courts and Courtney Barnett, the new material is fleshed out with shimmering vintage synths, drunken bar band piano and harmonies Teenage Fanclub would be proud of. Having completed their first headline UK tour and played their first European shows in 2019, Savage Mansion are just getting started. They may just be your new favourite band.
Buy Tickets
Comments