Bass Drum of Death
14+ event • The Bodega upstairs bar
Tuesday 5th March 2019
Supported by:

Thyla

Doors open:

at 7:00pm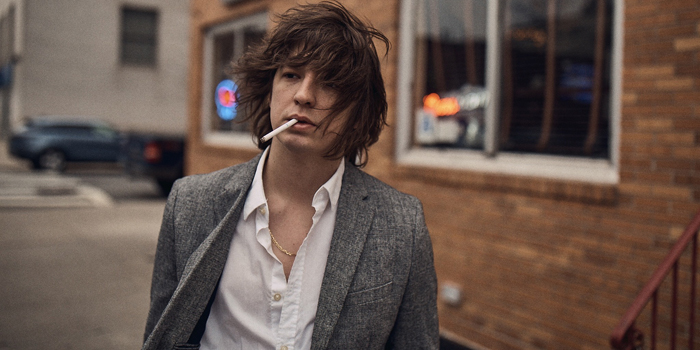 BASS DRUM OF DEATH
Oxford, Mississippi native John Barrett traded up the leisurely pace of a musician's life in the Deep South for the crush-and-grind pace of the New York City. Not surprisingly, Just Business, Barrett's fourth record under the Bass Drum of Death banner is anything but kicked-back. "There's a certain kind of trouble that you're able to get into in New York that you're not able to get in anywhere else," laughs Barrett. Recorded over the space of a year in a studio space overlooking the congestion and hustle of Times Square, Just Business packs every bit the feedback-soaked, garage wallop of past BDOD fare, both live and on (what else?) vinyl.
Like The Big Apple itself, Just Business is just plain bigger and deeper in scope than anything Bass Drum of Death has done before. A product of his newfound urban digs, perhaps? "It's definitely more of a New York record than a Mississippi record," Barrett slyly admits. "But some of these songs pre-date me moving here, but even on those ones, there's an influence. There are certain situations that can only come through living [in New York] and taking some time off to have a life here; that are what I wrote about this time. That said, it's certainly not a Strokes record or a Television record."
Co-produced by Barrett and producers Jason Bell and Jordan Miller (AKA "The Heavy": Andrew McMahon In The Wilderness The Dirty Heads), Just Business, BDOD's first for Red Music after a string of releases on the Fat Possum and Innovative Leisure labels, makes sonic moves often light years beyond the blueprint Barrett first forged on his debut album, the one-man-honed GB City, which garnered instant critical kudos and radio play on Australia's Triple-J. "I feel like I got the best out of every single song," the frontman opines. "Working with Jason and Jordan and really taking our time, messing with arrangements and not just going in and bashing it out live - it really shows."
Especially when it comes to some of the album's striking sonic departures. Just Business' haunting first video, "Heavy" eschews wild garage abandon of songs like "Too High" for a sublime, near-gospel-like feel that points to Barrett stepping out of the shadow of indie "cool". "That song started out as iPhone demo from years ago," says John. "The real challenge in it was making it feel heartfelt rather than 'cheese-dick'." Even the T-Rex-waxing "Odds Are Good" was the product of the album's musical growth-spurt and Barrett's deep love for multiple generations of rock. Simply, he wears his crackling vinyl collection well.
Which is what you get when Bass Drum of Death crank their amps and get down to business – only a lot louder. Last seen live in the US supporting Royal Blood, BDOD and Barrett are a guitar-wielding force in their own right. In fact, that 2016 tour led to Barrett hunkering down with the UK face-melters and co-penning the lead single, "Lights Out" off the Blood's 2017 album, How Did We Get So Dark? "The first time we met, we literally knocked into each other at Jumbo's Clown Room in Hollywood," Barrett recounts of his chance meeting with future pals at the infamous L.A. strip-bar. "We hung out, toured together and eventually I found myself collaborating with them in Brighton, UK. It was productive for me as well: there were a few things that came out of spending time with those guys that ended up making more sense for my album."
New city. New chapter. For John Barrett and Bass Drum of Death Just Business is "the culmination of a bunch of shit I've been building towards," the singer and guitarist sums up. "For years I've been known as 'The Garage Rock Guy' and I think this record highlights how much of a better singer and songwriter I've gotten to be. You can actually hear what I'm singing! I listened to it the other night, at 3AM, smoking a cigarette and I was just smiling. It made me feel like music is the only thing in the world I feel like I'm excellent at."
plus...
THYLA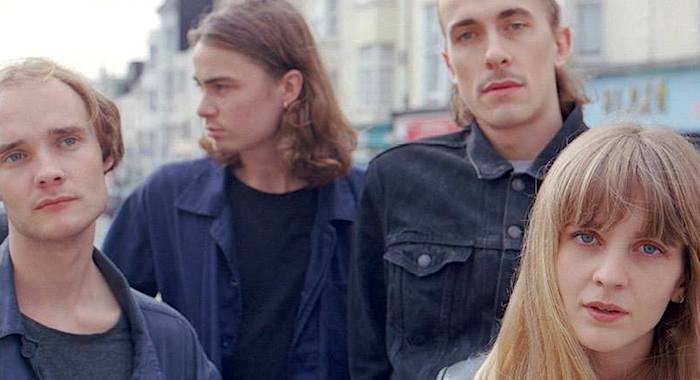 Comments