The Eskies
14+ event • The Bodega upstairs bar
Thursday 1st November 2018
Supported by:

Noble Jacks (Trio)

Doors open:

at 7:00pm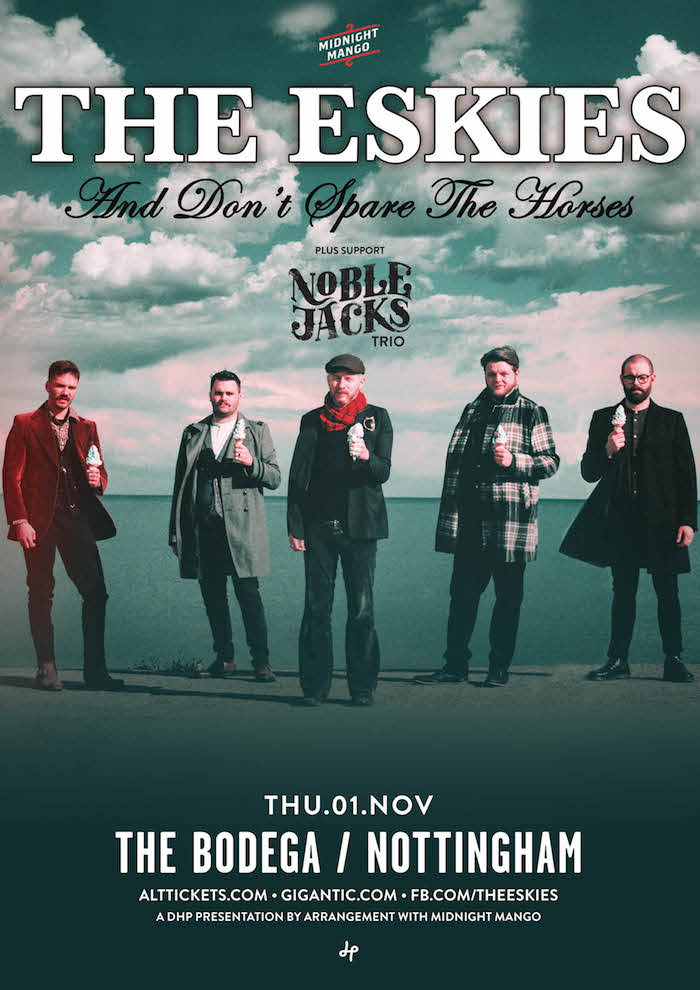 THE ESKIES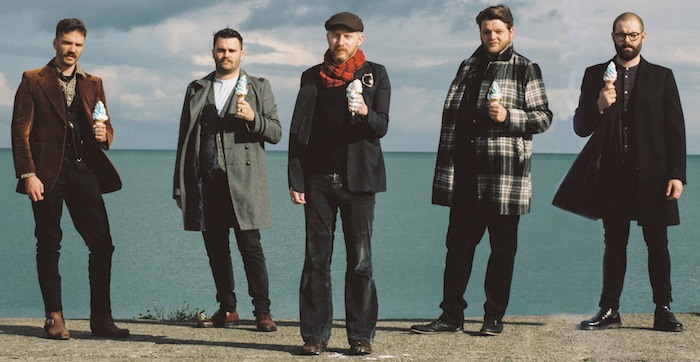 Hailing from Dublin, The Eskies bring their unique brand of folk noir/gypsy jazz/sea shanty and swaggering stage spectacle to ballrooms and booze houses far and wide. The release of their second album "And Don't Spare The Horses" on Absolute Record has cemented their position of one of the best emerging artists from Ireland.
Last year saw them play over 40 festivals in 5 countries, tour Ireland, UK, Netherlands and Switzerland as well as being invited to the influential new music festival Eurosonic Festival. Other notable festival performances included Glastonbury Main Stage Avalon, Main Stage Cambridge and Bestival. They have just finished a tour of Australia which took them to Port Fairy Festival who invited them half way around the planet before they had released a single song!
"A Melting Pot of sounds that screams 'get up and dance!" – RnR Magazine
"Setting their stall out from the first bar the band rip it up track by track." – Americana UK
"Imagine music that grabs you by the arm and threatens to drag you onto the dance floor – visualise all that and you'll be close, only close though." – FolkWords
"Razor sharp arrangements and commendable restraint, they put most of their rampaging peers to shame" – Acoustic Magazine
"rip-roaring party tunes for cowboys, sailors, chain gangers and rag timers" – Whisperin and Hollerin
"Like a wagon storming the citadel, The Eskies' brand of gothic-tinged gypsy-folk swaggers out of the speakers with intent." – Hot Press Magazine
"From the sinister sway of 'Eloise' through to the jaunty 'Jesus Don't Save Me' and the driving 'Jailhouse Sun', The Eskies have delivered a fascinating blend of fun-fuelled folk." – The Independent
"The album is a raucous fanfare of folk, swamp blues and unquenchable merriment, paired with brain-burrowing melodies and witty lyrics, delivered at breakneck speed." – Goldenplec
"Indeed, the album exudes a vim and visor that bursts from out of the speakers...makes for an incredibly entertaining experience." – The Last Mixed Tape
plus...
NOBLE JACKS (trio)
Comments