Soccer Mommy
14+ event • Upstairs Bar • The Bodega
Monday 10th September 2018
Supported by:

Brooke Bentham

Doors open:

at 7:00pm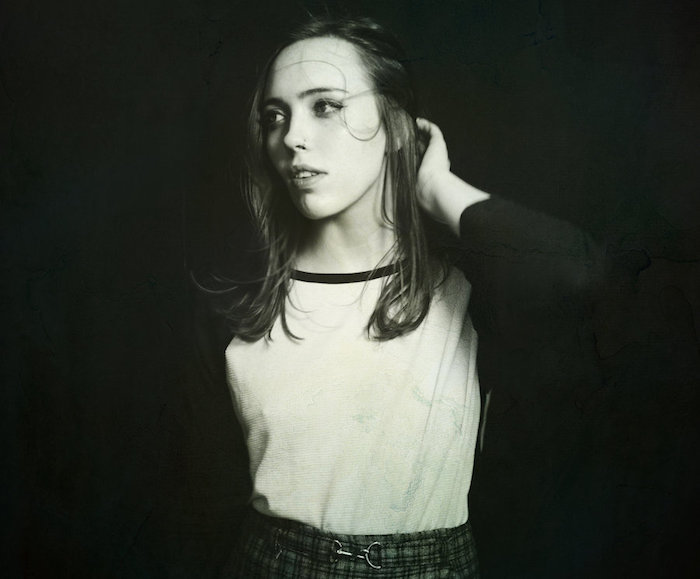 SOCCER MOMMY
plus...
BROOKE BENTHAM


Having spent most of her younger years up North, Bentham channels a maturity and life ethic that's wise beyond her age, a result of having partially raised herself. Her parents worked away from home a lot (her dad is an engineer, her mum a primary school teacher), so it was often up to Bentham and her three older brothers to fend for themselves. "I think it made me grow up a lot faster than I would have," she says. Lending an air of fate too, the experience of being brought closer to elder siblings switched her onto their musical obsessions. The likes of French electro duo Justice and Ed Banger artist Uffie haven't exactly informed Bentham's own oeuvre, but being exposed to those sounds early on made her acutely aware of a world outside of commercial pop music. She picked up a guitar early, even attempted banjo at one stage, and started taking singing lessons at the age of 15. That's when her teacher encouraged her to start writing songs and gigging at nearby pubs and open mic nights.
"I was writing a lot of Paolo Nutini inspired cheesy acoustic stuff," she laughs, embarrassed now. At the time, most females with an acoustic guitar were singing similar tunes, it was the norm but it was also a means to an end. "Everything I wrote I hated. It was so frustrating trying to find one distinguished sound I could have as my own. But I just kept doing it, kept writing." A huge fan at the time of Yo La Tengo, Fleet Foxes, Kevin Morby and Bon Iver, she continued to mine her own creative voice to try and develop something similarly ground-breaking. Eventually her first taste of success – a song called 'Oliver' – was a turn in the road. That tune brought her the sonic direction she was working towards. Her first proper show was at local legendary rock venue The Cluny back in Newcastle. By chance, the sound guy that night also did sound for successful performer James Bay and a connection sparked with Communion, the label part-owned by Ben Lovett of Mumford & Sons. She played a showcase evening for them as soon as she moved to London, where she's lived now for three years.
Speaking from her bedroom in New Cross - she's felt part of a wider arts community. She's found her band through living and studying here. Her connections haven't all necessarily developed from the type of music she herself is making, but there's a mutual sense of camaraderie round these parts among a new generation of young musicians trying to forge paths ahead.
Surrounded by synth pop enthusiasts and PC Music types then, Bentham quietly worked away at her own introspective works. The focus now she's approaching graduation has shifted towards the fruits of that labour: a forthcoming debut EP, which has been produced by Ben Baptie (Lianne La Havas, Daughter, Låpsley, Adele]. They went into Urchin studios in Hackney last November to work on four tracks gleaned over the course of six months' writing. Bonding over a mutual appreciation of the melding of electronics with raw, visceral rock (think Bon Ivor's latest '33 God', latter day Radiohead, etc.) they laid down the tracks in less than a week. "The things you can do in the studio are just insane," recalls Bentham. The effects can be heard particularly on the epic closing track 'I Loved The Way You Talked', which features a constant feedback loop of their in-studio rehearsals as a piano gently carries Bentham's soaring voice along to a quietly growing crescendo.
"The whole EP is about the frustration in relationships, the point when everything is static and unfulfilling. That feeling keeps coming back and there's no way of getting rid of it. These songs are a way of breaking out of it. It's a kind of euphoric realisation," says Bentham. 'The Room Swayed' encapsulates that wayward turmoil, a drunken feeling that can be as literal as it is metaphorical. The enormous standout anthem 'Heavy And Ephemeral' was written during a time of bitterness. "It'll all be over soon, I say / I'd forgotten this feeling / I let it die, now it makes me feel alive," she sings on the verse. 'Need Your Body', on the other hand, is about moving onto someone else ("into the night we go, once more…"). Admitting the EP revolves around one particular relationship of hers isn't intimidating. "I'm not bothered about how anybody else feels with me putting these songs out," she says defiantly. "I'm proud of them and think they should be in the world. I'm not scared at all.
Comments