The Sad Song Co.
14+ event • The Bodega upstairs bar
Tuesday 13th February 2018
Supported by:

George Gadd + Laurie Illingworth

Doors open:

at 7:00pm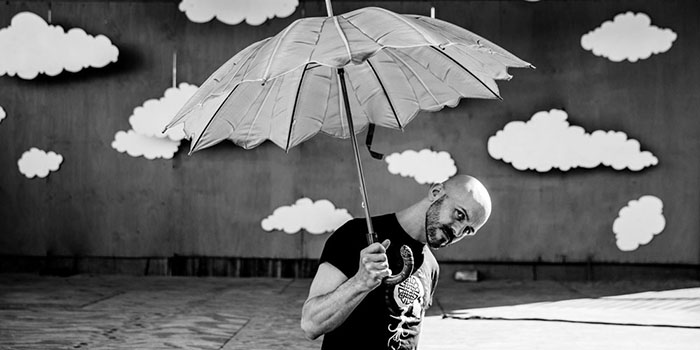 THE SAD SONG Co.
The Sad Song Co., the solo moniker of Nigel Powell – touring and studio drummer for Frank Turner's the Sleeping Souls, one quarter of Dive Dive and ex-member of Unbelievable Truth – releases fourth album Worth on 9th February 2018.
Nigel released third album in amber in November 2016, a successful crowd-funded return to solo songwriting nine years after 2007's Poignant Device while continuing to be in bands and making his living on the road.An album dealing with stories around an old people's home, it showcased a side of the man that most new fans had yet to see. Worth then is the sound of a man whose previously dormant abilities have burst a dam, flowing creativity and imagination into complex and deeply personal songs."When I wasn't getting time to make albums of my own I would get quite frustrated and depressed in that situation because I didn't have an avenue for expressing myself the way I really wanted to do it," explains Nigel."So coming back toThe Sad Song Co.has been a very positive thing for me."
And so it is for all of us. Worth sees Nigel's productivity in overdrive, coming so soon after in amber yet sounding considered and something drawn together over time. Pulling even more from his love of progressive rock, sky-scraping songs like 'The Body Beautiful' grasp at the edges of expectation, Nigel's disarming voice scaling the escalating key changes.The album's innocuous indie-rock intro, 'Lifestyles', is a gem unearthed from 1994, but the hesitant chord change before Nigel's voice soars grips at aural senses that rarely tingle.With each song, you're often in familiar territory feeling uneasy, at risk, about to leave solid ground.And even if you soak in twists and turns like these, it ends up being the undeniable pop suss that leaves you reeling and enriched.
As the album tears along at a cracking pace, the confession of 'Worth My Bones' is both striking and its most revealing moment – in an album full of encouraging sentiment and personal revelation, it's Nigel's own struggle to reconcile self-worth and judgement stretching across his entire life that provides the pumping heart and universal resonance. Backing vocals from friends and musical colleagues Frank Turner, Billy Pettinger (AKA Billy the Kid), Max Kerman of Arkells, and Kat Jones echo the surge of effort it takes to be both your own accuser and justify the path you're on.
Though the album was originally going to be about violence, just as in amber was strung together with tales about old age and death, what came out of the lyrics as they were written was this sense of proving yourself and risk versus reward."There was a very vague thread running through them - what is achieving worth, what is it worth to risk getting into a relationship, what is friendship worth, what am I worth," explains Nigel. It became the most personal album of his to date, with 'Lonely Is A State of Mind', 'Einmal Is Keinmal' and 'Islands' all chronicling his last relationship.
Though Nigel is keen to point out that "there is enough positivity on the album that I considered releasing it under a different name." It's true – 'I Don't See It' is Nigel's confession that the bright side remains no matter what darkness has shrouded you ("tomorrow's never gone, there's always hope even if you don't see it yourself "), while 'Life Is What You Make Of It' speaks for itself, the audible equivalent of a helping hand and some buoying encouragement.
Album closer 'Wounded Lion' slides effortlessly into minimal electronic burring, eventually resolving into starlight-strewn crescendo and chewy guitar solo, only taking you further away from its ominous beginning.A song about seeing things from the furthest extreme to you, in light of political turmoil of 2016 and 2017, nine minutes sweeps across in a complex mesh of turbulence and foreboding.
Personnel on the album include Jason Moulster of Unbelievable Truth on bass for four tracks, Ryan Robinson tackling the guitar solos Nigel wrote throughout the album, Chris T-T co-writing lyrics for 'The Body Beautiful' and 'Lonely Is A State of Mind', Radiohead engineer Graeme Stewart recording again, this time for only one day at Woodworm Studios, and Grammy-award winning Chris Kasych (Adele, Bruce Springsteen, Neil Young) mixing, with the rest done by Nigel at home.
Nigel has produced an album thoroughly his own. Being so often part of a larger unit, a vehicle for someone else's songs, this release can only be immensely satisfying and one that not only proves he's worth his bones, but that creativity will continue to flow when honed and sculpted with such devotion.
plus...
GEORGE GADD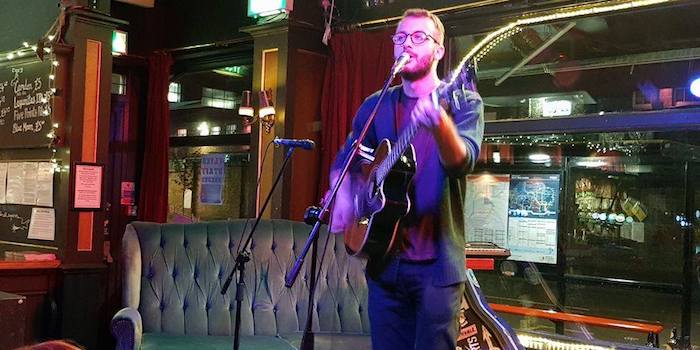 plus...
LAURIE ILLINGWORTH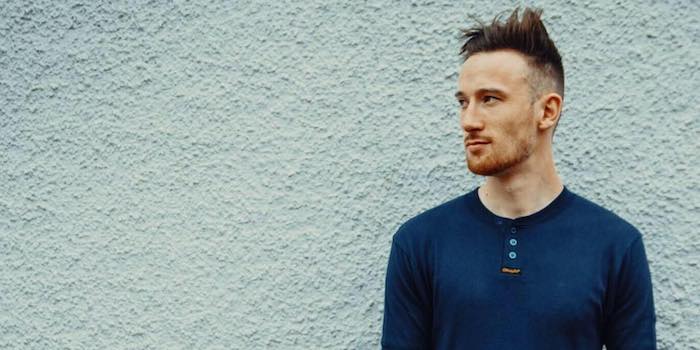 Comments