Babe Rainbow (aus)
14+ event • Upstairs bar at The Bodega
Sunday 18th February 2018
Supported by:

t.b.c.

Doors open:

at 7:00pm
Due to unforeseen circumstances, Babe Rainbow are sorry to say that we are going to have to postpone the forthcoming European tour until later in the year. We are working on re-scheduling those new dates so please check back for further announcements. Refunds are available from point of purchase or keep hold of your tickets and we will announce the new date asap. Thanks and apologies.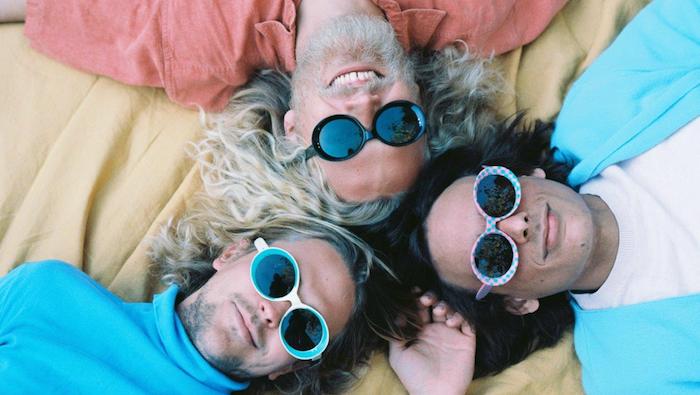 BABE RAINBOW (aus)
Following their sold out 2017 tour of the UK, Australian psychedelic surf rock band The Babe Rainbow have today announced dates for their 2018 headline UK tour.
How to Make: MONKY DISCO
Take a dozen of golden pippins; pare them nicely and take out the core with a small penknife, pop them into some water with 1/8 teaspoon of nutmeg and let them be well scalded.
Garnish with cinnamon and lemon-peel cut fine.
You must take care that your pippins aren't split.
The band, who are signed to Danger Mouse's 30th Century/Columbia Records released their eponymous debut album on September 1. Singles, Johnny Says Stay Cool and Peace Blossom Boogy spawned a brilliant reception from UK radio – picking up support from Lauren Laverne, Tom Ravenscroft and Craig Charles at 6 Music and Radio 1's Phil Taggart and Huw Stephens.
The seeds of The Babe Rainbow were sown when Jack "Cool-Breeze" and Angus Darling The Hothouse Flower started a song writing partnership at high school, but the band didn't fully-bloom until late in 2015 when, travelling through France, the duo met Venezuelan pianist Lu-Lu-Felix Domingo and became a trio. The band has previously released a self-titled EP featuring the single Secret Enchanted Broccoli Forest.
Recorded in "magicland" Byron Bay where the band is based, and produced by Stu Mackenzie of King Gizzard and the Lizard Wizard, The Babe Rainbow's first LP is a think piece, stories from the dreamtime, all the colours of the rainbow. As with the album's teaser track Losing Something and Peace Blossom Boogy expect timeless swirling sounds and endless good vibes.
Comments