Adelphia
Live upstairs at The Bodega • 14+ event
Monday 16th May 2016
Supported by:

Everybody Looks Famous + Glass Giants

Doors open:

at 6:00pm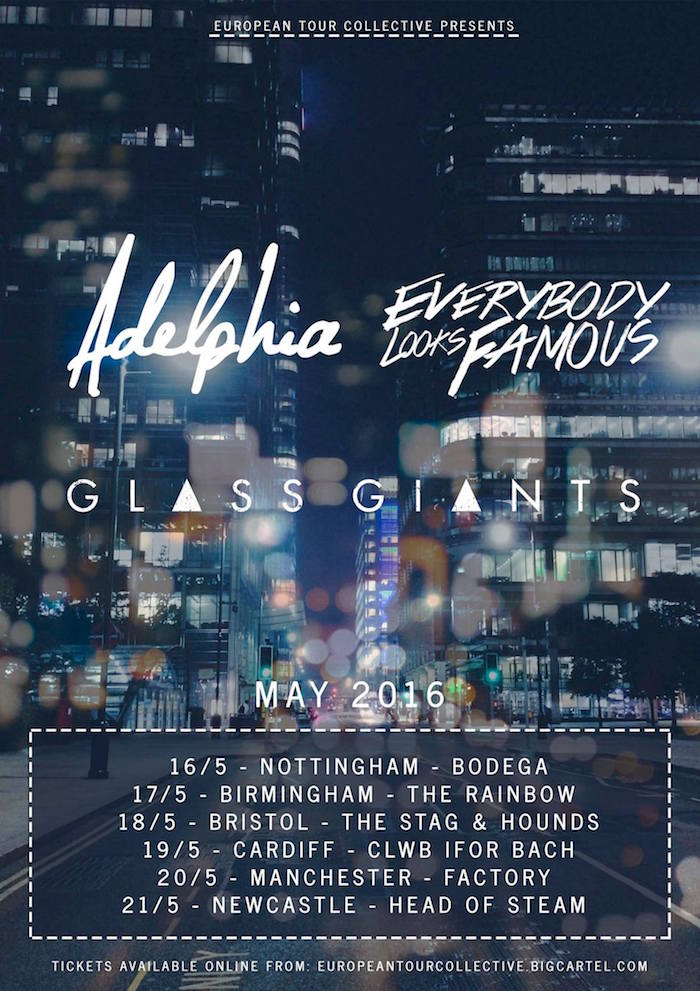 ADELPHIA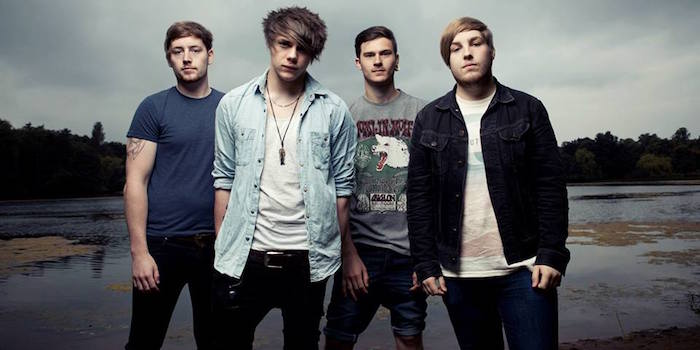 Adelphia are a 4 piece Alternative Rock band from the midlands comprised of Nicholas Crampton (Vocals) Rik Gilbert(Drums) Jay Sanderson (Bass) and Jordan Wood (Lead guitar). Since bursting onto the midlands music scene in early 2013, Adelphia have proved that their mature Alternative-Rock sound, mixing thick guitar riffs, melodic licks and punchy drums as well as smooth toned vocals collectively make the Adelphia sound something unique.
Renowned for their polished sound in the studio as well as playing an ecletic aray of shows at the infamous DOWNLOAD FESTIVAL, HIT THE DECK FESTIVAL, MACMILLAN FESTIVAL and other great venues across the uk.
Adelphia have received a unbelievable amount of support from the media including publications such as: KERRANG!, ROCKSOUND and FRONT magazine as well as record breaking broadcasting on BBC INTRODUCING (NOTTINGHAM, DERBY & LINCOLN stations) alongside independant broadcasting in europe and america.
After receiving over 130,000 views on their YouTube channel, it seems there's a popular demand for Adelphia across the UK
Their NEW single 'if i fall' is set to be their most highly anticipated release to date and will be the first single released alongside DOMINO PR.
ADELPHIA








GLASS GIANTS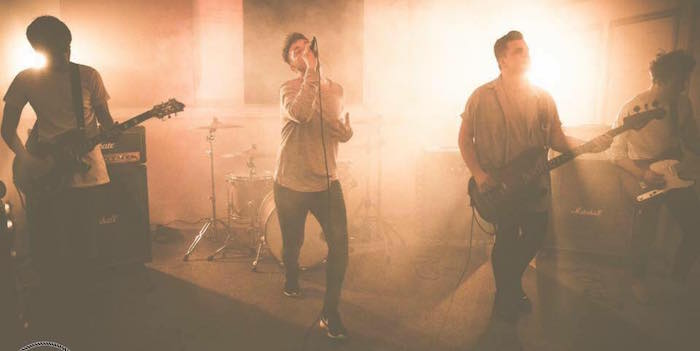 With origins from all over the Cynon Valley, Glass Giants are a Pop-Rock band from South Wales. With styling's similar to that of Fall Out Boy and The Killers they are building a following throughout the UK, which has seen them gain prestigious airplay on BBC Radio Wales, Kerrang Radio, 100 regional stations and their D.A.N.C.E. music video getting screen-time on Kerrang TV.
The guys have recently supported two of the world's hottest new Rock bands Against The Current and Sunset Sons and are promoting their Romesh Dodangoda (Lower Than Atlantis, Twin Atlantic) produced single 'Up All Night' Glass Giants - Cocktails & Bikinis Available on Spotify, iTunes and for physical purchase now!!





Comments