The Crookes
Live upstairs at The Bodega • 14+ event • early doors
Saturday 3rd November 2012
Supported by:

Hey Sholay + Boots Booklovers

Doors open:

at 7:00pm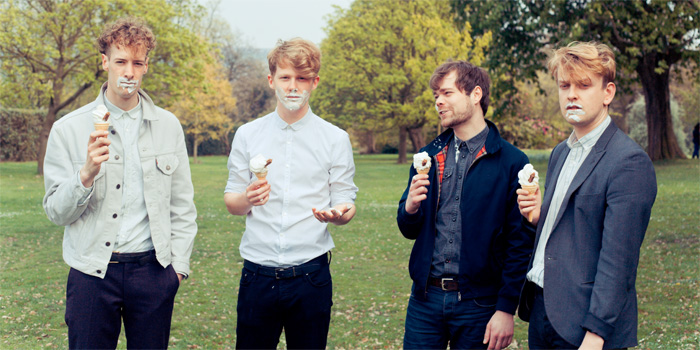 The Crookes consist of George Waite, Daniel Hopewell, Russell Bates and Tom Dakin.
They are set to release their second L.P on legendary indie label Fierce Panda this summer after spending the previous year touring relentlessly around the UK and Europe promoting their debut album Chasing After Ghosts. The Crookes have always subscribed to a truly 'indie' ideal of being in a band, and their 8th full length tour saw their gig count for the year pushed to over 200 shows.
The entire second album was written in Europe in a tour van where they listened exclusively to Motown and Stiff Records. The album was written during a heat wave and the songs have the unmistakable sound of Summer and youth, and whilst the backdrop for these songs may have changed from Northern England to the Continent, they still retain the unmistakable poetry and Romance which The Crookes have become known for. It is an album of intelligent pop music.
Whilst on the road the band have built up a Cult following known as the "Bright Young Things" and are at the forefront of the nascent NEW POP movement in the UK guitar scene. This devoted fan base has translated to sold out concerts around the world including three shows in Tokyo and the main room of the legendary Paradiso club in Amsterdam as well as headlining festivals in Germany, Holland and Spain.
The band have recorded live Radio Sessions on Radio's 1,2,4,5 and 6, and their song "Backstreet Lovers" was voted number 24 in the Single of the Year Campaign on Radio 6.
"...a band this good are unlikely to remain obscure for long"  • NME
"They are kings of romance (an important part of the New Pop brewing around the UK). There is something almost subversive about their odd mix of influences ('60s girl groups/'50s rock and roll)."  • Steve Lamacq
"The potential leaders of England's smart, taut 'New-Pop' movement"  • NYLON Magazine
"A heart warming antidote to the endless stream of American taste-making bands"  • AU Magazine
"The Crookes' world is a charming one of snuffboxes, broken tea cups and lovers sharing a gasper under gas-lit lamp posts."  • Q Magazine
plus special guests:
HEY SHOLAY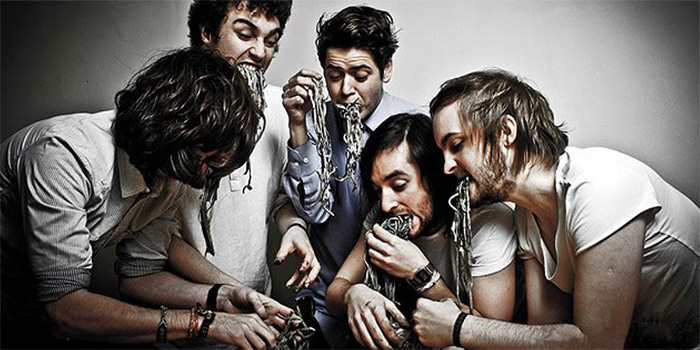 Hey Sholay are a five-piece group of musicians, filmmakers and artists from Sheffield and Leeds, who play a breed of psychedelic independent pop with a hint of the Northern Lights captured in a jam jar.
Comments