Ruarri Joseph + Marc O'Reilly
Live upstairs at The Bodega • early doors • 18+ event
Tuesday 2nd October 2012
Supported by:

t.b.c.

Doors open:

at 7:00pm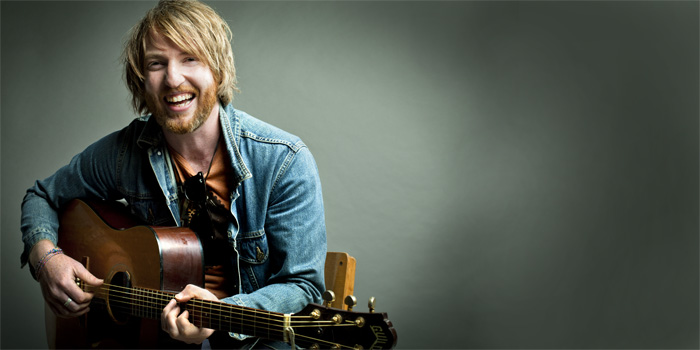 RUARRI JOSEPH •  Website    //    RUARRI JOSEPH  •  FaceBook    //    RUARRI JOSEPH  •  Twitter
Originally born in Edinburgh, Ruarri Joseph found his songwriting roots in in the southwestern Pacific. A move to New Zealand followed his parents' divorce, and the young Joseph found himself coming of age in Dannevirke (population 6,000), an isolated, rural farming community. Dannevirke was picturesque but remote, dotted with wooden shacks and hand-painted signs - not the most engaging environment for a young, would-be musician. "Relocating to New Zealand was potentially an amazing experience, and moving away to start a new life was a romantic idea at first, but when you hit adolescence you tend to feel disenfranchised wherever you are, however beautiful the surroundings might be." Joseph pined for the Joan Baez and Joni Mitchell records his father had played in his youth, and began to seek out music of his own, eventually finding his way to that decades best: grunge, and the fuzzed-out, thrashy riffs of bands like Nirvana, Mudhoney and Pearl Jam, taking in a little Britpop along the way. With those sounds filling his days, Ruarri spent his early teens busking around the local area, dabbling in punk and knocking around in a handful of short-lived outfits. With very few live music venues around, strict age restrictions operating at the local bars and a lack of any real music scene, Joseph and his friends learnt to improvise, putting together mini tours of the local schools, turning up in time to knock out improvised sets for the lunchtime crowd. These shoestring musical adventures were enough to convince Joseph that bigger things awaited.
At 17, Joseph packed his suitcase, picked up his guitar and departed his blink-and-you'll-miss-it town for the lure of London's bright lights, spending a year in a rather grim Deptford flat on the notorious Pepys estate (as seen in Gary Oldman's 1997 film Nil By Mouth) before moving down to Cornwall's coastal county. During his second live show there, at the Blue Bars in Porthtowan, Joseph met his would-be wife, and found love and domesticity blissfully superseding his youthful musical endeavours. "Growing up, my only focus was to be in band, but I became a father at a very young age [Joseph was 19 when his daughter was born] and that redirected my life. Music got sidelined for a while, and when I got back in to it, I realized going solo would be easier than trying to work around the commitments of a band". Joseph returned to music writing with renewed purpose, perfecting an earthy, folk-leaning guitar style built on supple acoustic finger-picking and deep, warm vocals - a style that would go on to earn him comparisons to the likes of early Dylan and Jack Johnson's laid-back acoustic jams. Joseph's first independent release, the 2006 EP All Substance and No Style, brought him to the attention of Atlantic Records, who oversaw his first official album release, 2007's Tales Of Grime and Grit. "That first album came out really quickly," recalls Joseph. "I'd gone from playing tiny pubs and small clubs to suddenly being on this huge major label ticket." It was a dizzying change of pace for the young artist, who found himself missing the autonomy he'd enjoyed as an independent artist. "It was all moving too quickly. They [Atlantic] were really pushing me for a second album, and for the sake of my own sanity, I thought it would be best to leave, so I opted out."
Abandoning a major label contract so early into a promising pop career was a bold decision for an artist still honing their craft, but one that paid off for Joseph, creatively and emotionally. "There were no regrets, no bitter feuds. It was a reasoned decision because [being on a major label] wasn't right for me at the time." Waving goodbye to Atlantic, Joseph set himself free of all unnecessary ballast and went back to basics, converting his back garden shed into a makeshift studio where he dedicatedly tinkered away with new songs, layering up guitars, drums, banjo, accordion, vocals and harmonica until he'd assembled a record that captured that sense of creative liberation, an album he named Both Sides Of The Coin. The record was released in 2009 via Joseph's own label, Pip Productions, and proved to be a career-affirming achievement for the songwriter. "Both Sides Of The Coin was me standing on my own two feet, and I'm really proud of it. A lot of musicians think being signed to a label will solve all your problems, but I think its much better to find your own way first, and build your own foundations and fan base before taking that road."
His follow-up release, 2011's Shoulder To The Wheel, was an equally freewheeling affair, refining Joseph's talent for poetic, toe-tapping folk ballads. The record peaked at number 5 on the iTunes Singer-Songwriter chart and saw him taking to the stage at the Union Chapel in Islington to support Foy Vance. The release also earned him favourable comparisons to the chart-topping pop savvy sounds of Damian Rice and David Gray, artists Joseph now shares management with. Does he feel a musical kinship with those troubadours? "Well, they're songwriters in a very traditional sense. For them, it's about the music and the songs, not the image or the videos; it's not gimmicky and I really respect that. If you grow up listening to Dylan and Baez, like I did, then that's where you're going to head." There's certainly an honest, salt-of-the-earth feel to Joseph's oeuvre, a grounded quality that plants his roots-driven compositions on solid, steady ground. It's a style he indebts to the responsibilities of family and fatherhood. "Being a young dad was the best thing that ever happened to me. If you need something to focus and ground you…have children!"
That idea of family is one that beats strongly at the heart of Joseph's newest album, Brother. For Joseph, the single word of the title symbolizes "companionship, community and closeness." Its marks a gentler, more thoughtful turn than Shoulder To The Wheel, informed in large part by the loss of a close friend who passed away in 2010, leaving behind a young son and a pregnant wife. "He was great guy, and a great songwriter. His death was a wake up call for me; it made me re-evaluate my own attitude towards life and what it was I wanted. I actually got a bit cross with myself because I realized I'd contained myself into this tiny bubble, and it made me want to get out and reconnect with the world" Out of the first tentative sessions at his guitar following his friends death, sketches of songs began to unfold, meditations inspired by the bravery of his friend's widow, and the sense of strengthened friendships that had bloomed out of their community's collective grieving. "A bunch of our mutual musician friends got together to learn his songs and songs he loved and we all got on stage and played at his wake, Last Waltz style." It was after this tender send-off that Joseph realized the next album would be a group effort. "I worked with a band on this album, rather than doing it alone. I wanted Brother to be a communal record for us all to sing to."
The first song to emerge, Until The Luck Runs Dry, turned out as an ode to optimism. "It's about getting on with it. Everyday, its pure luck that we're here and one day that luck will run out so until then…?" The boot-heels-readied, gently determined stance of that song is a motif continued throughout Brother, being not so much a wallowing exercise in grieving and loss, but rather a reflective, onwards-looking meditation on "the stuff that happens once the grief subsides", the friendships forged and the love and memories that carry you through the heartache. Joseph sings; "Having seen that spark from within your heart, I can only think how proud he'd be" on opener Roses and Ashes, as if coming to terms with a new happiness born from the sadness. There's a light, bluesy Americana at work on No More Sins, (a song inspired by the last time he saw his friend across the street and didn't go and say hello), with tambourines and plucky banjos embellishing songs such as Mad World Waiting and the slow waltz of The April Spin (a sublimely honest love song to his wife), songs that sing of closure, hope and the healthy heart ache that comes with healing, a journey that reaches its cathartic peak on the uplifting bridge of Anyway, in a crescendo of fluttering cymbals, soaring strings and life-affirming lyrics, before dipping gracefully into the album's thoughtful, piano-driven eponymous end song. "Brother isn't an elegy," says Ruarri with a smile. "It's a celebration".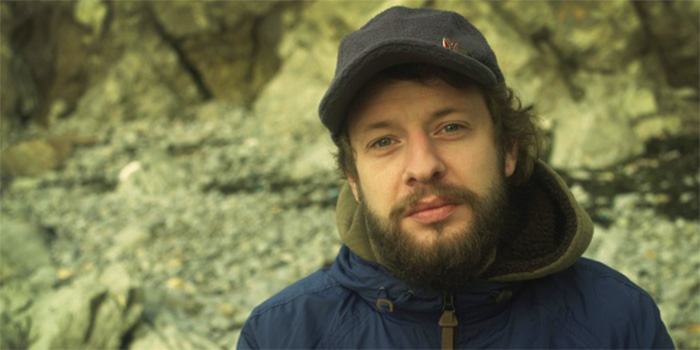 MARC O'REILLY  •  Website    //    MARC O'REILLY  •  FaceBook    //    MARC O'REILLY  •  Twitter
'My Friend Marx' is the debut album from Irish alt-roots artist Marc O'Reilly.
Its release has been greeted with much acclaim in his native Ireland and received extensive national media, radio and TV exposure with Marc been strongly tipped to follow artists like James Vincent McMorrow and Villagers as Irelands international breakthrough artist of 2012.
Marc's album ranges from US and UK inspired folk 'n' blues to African percussive rhythms. His roots may lie in Ireland and France, but Marc's sound rests somewhere between old American folk-blues and The Black Keys – Andy McKee and Tom Waits. Marc is gaining a reputation as a spellbinding live performer with his husky vocals complimented by scintillating guitar playing.
2012 kicked of with UK dates in February followed by a trip to Toronto in March for Canadian Music Week where Marc was acclaimed by critics as one of the buzz artists of the festival. Summer will see Festival appearances around Europe following which the album will receive a UK/Germany/Austria/Switzerland release in August accompanied by a full tour.
"Sensational, Irish roots music has a new star" - Roots & Fusion UK           • • •          "A remarkable debut" - Hot Press
"A most assured and confident set of tunes" - **** R2 UK                 • • •                 "A classy debut" - Dan Hegarty, 2FM
"A scintillating album" - Folkwords UK                           • • •                          "Little pieces of magic" - Fatea Sessions UK
"Quiet remarkable and highly recommended" - Strutterzine NL                • • •                "A wonderful album" - Irish Times
Comments