Club Nights
Top tunes from the big screen and happy hour drinks prices
EVERY MONDAY in the downstairs bar • 9pm till late • FREE entry
DJs playing the best in soundtrack music, with "happy hour" drinks prices all night!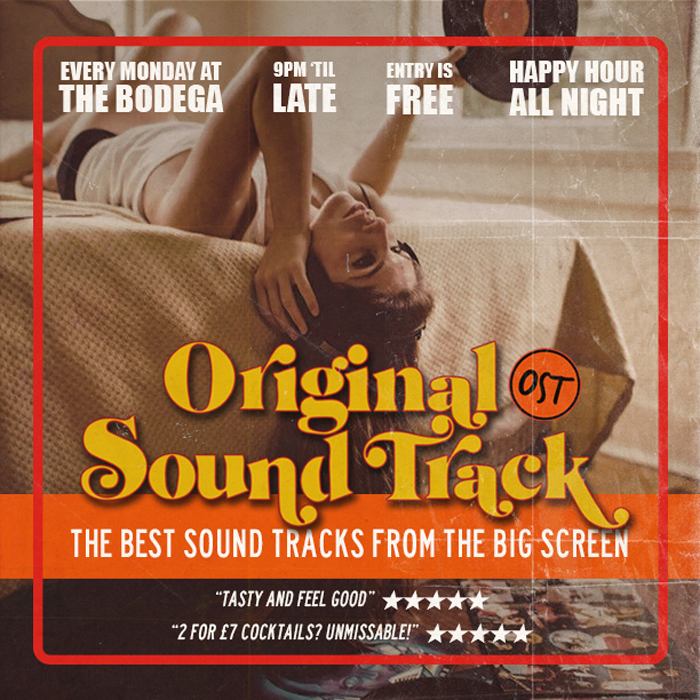 DJs playing the best soundtracks from the big screen.
Including music from Pulp Fiction, Wayne's World, Top Gun, The Breakfast Club and many more.
You can also vote for which film you would like to be playing during the night, by going onto our O.S.T. Facebook page.
Remember it's - happy hour drinks prices all night and it's free entry!
Comments