Club Nights
Pop Punk Metal and Rock
First WEDNESDAY of every month • 11pm - 3am
Sugar Coated Monkey Business - A monthly night of epic pop punk and rock. Bringing you added lazers and win galore, if that isn't enough for you they throw in free shots of skittles vodka and free sweets for everyone. So come join us and get your rocks off with awesome music, local DJ's, free sweets and a guy in a monkey suit! All songs have been approved by the Sugar Ape himself so only expect the highest quality rock music around.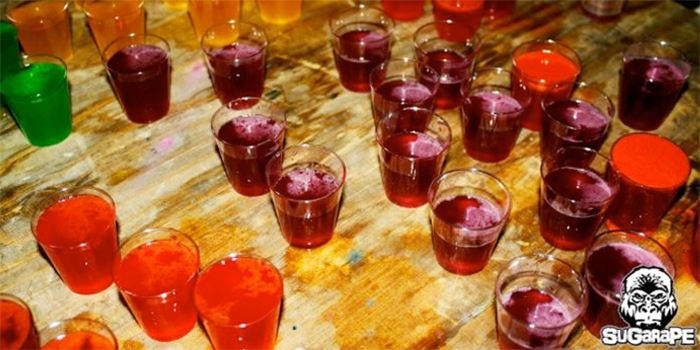 The only thing the Sugar Ape loves more than getting his groove on to awesome tunes is getting his teeth in to some sweet sweet candy! Sugar Ape will be rocking out with the fine people at his night and will be sharing some of his massive candy hoard with them. All he asks in return is that you join him on the dance floor and don't laugh at his feeble attempts to hardcore dance – it's hard to two step when your a giant ape.
Free sambuca shots are on offer to those who buy a ticket in advance (only £2) and turn up before 11 and the Sugar Ape and his girls dish out skittles vodka to the masses.
There are offers on the bar too, so you can see where this is going… It's a boozy one!
SUGARAPE Facebook or their official website www.thesugarape.com for more info on tickets, dates and how to get involved with this wild animal of a night.
Comments