Club Nights
It's your turn to be the DJ
EVERY Tuesday in the downstairs bar after our weekly POP QUIZ
• 10pm till late // FREE ENTRY
• Buy a drink and get a request
• Your chance to choose the tunes.
Every Tuesday after our weekly NEVER MIND THE BODEGA POP QUIZ
we'll be hosting a brand new night - REQUEST LINE
Step #1 • Grab your request beermat from the bar.
Step #2 • Scrawl your song request on the beermat in your best handwriting • no s**t requests accepted.
Step #3 • Hand your request politely to the DJ.
Step #4 • The DJ will place your requests in the 'Randomiser' (it's a tombola drum).
Step #5 • Every couple of songs the DJ will pull out a request at random, check it for quality & then either play it or bin it ...so make sure it's good.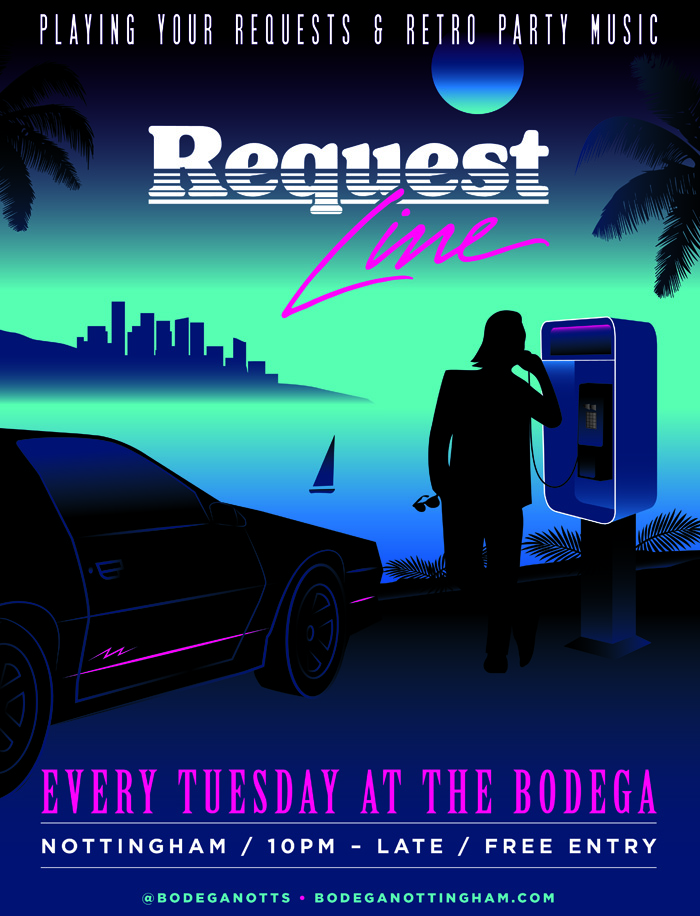 Comments