Blog
MC 5 at Electric Banana
20th February, 2012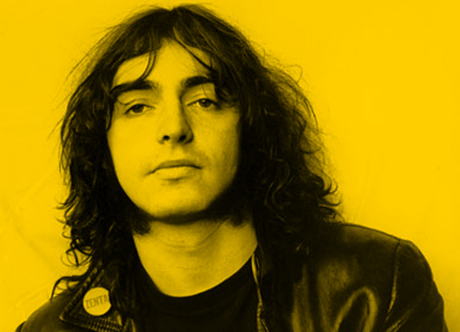 It was with great sadness that I learned over the weekend of the death of Michael Davis, former bass guitarist (singer/songwriter/producer & artist) with Detroit rock legends the MC-5.
A man who I actually had the privilege to meet, when he turned up at The Bodega for Electric Banana!
I kid you not.
September 1st 2004 • Electric Banana @ The Bodega Social
Surving members of what was left of MC5 had recently reformed with guests Nicke Andersson (the Hellacopters) filling in for Fred 'Sonic' Smith and Mark Arm (Mudhoney) replacing Rob Tyner on vocals.
Calling themselves DKT/MC5 they were in town to play a sold-out show at the Rescue Rooms.
I as usual was hosting my weekly Wednesday night Electric Banana slot at the bar. That's right folks Electric Banana really has been going that long... since 2003 in actual fact!

Anyhow Nicke and I go back quite a long way...
In fact the first time he and his then band Entombed ever came to the UK, they all slept at our place in the Meadows, Nottingham. They were all VERY young 16 to 18 I seem to remember, and they were all very impressed with how cheap the beer was in this country compared to their native Sweden.
Knowing that Nicke was in town I thought I would try and catch up with him by inviting him down to the bar and ask if he was maybe interested in doing a guest DJ spot at Electric Banana. It had been years since we had last seen each other and a mutual friend Albert Mundrian had interviewed us both for a recently published book about the roots of Death Metal/Grindcore.
"Choosing Death - The Improbable History of Death Metal & Grindcore" by Albert Mudrian
Around midnight or so, just as I'm thinking he's probably not gonna show because of other commitments or something.
All the band and crew walk through the door... Michael Davis! Wayne Kramer! Dennis Thompson! and Mark Arm!
The MC5 at ELECTRIC BANANA!!!
Yes! Nicke was up for a spot of DJ'ing and yes his band mates were gonna pitch in with their ideas for requests as well. It was a fantastic little night, and certainly my most memorable Electric Banana. Six or seven old blokes all huddled round decks and CD wallets on the bar, all trying to out-do each other with their suggestions for tunes.
What did we play then ?  Soul strutters mainly, and greasy old rockers. I certainly remember playing a lot of Larry Williams & Johnny 'Guitar' Watson, and all of us unanimously agreeing that it didn't come much better than tunes like this...
Technically speaking it was still the summer holidays and students would not start back for another four weeks, so this all took place in the downstairs bar (before the days of the outside smoking area).
The bar was busy but certainly not packed, and it was just a beautiful stress-free evening with a select crowd (most of whom had made their way down from the Rescue Rooms after the show) of enthusiastic music fans all pitching-in with requests.
Michael Davis - if you are watching from up there, I'll play some for you on Wednesday at my next Electric Banana.
Peace and love - The Rev XXX


Comments