Blog
7th March, 2018
If you search Funke and the Two Tone Baby online, the description of a "one man sonic explosion" keeps coming up and quite frankly, we couldn't put it better ourselves. Funke has been taking his unique foot-stomping live show to pubs, venues and festivals across the country. It's almost impossible to pinpoint a genre or sound, just listen for yourself, you won't regret it. We caught up with the man himself as he prepares to release new music and take on new headline shows in April.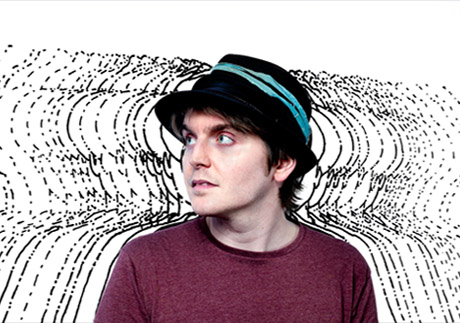 Hey Funke! Looking forward to having you at The Bodega but for those who haven't seen you before, what can they expect from the show?
Alt-blues, dirty beats and a lot of groove. A lot of sweat, dancing and smiles. Songs about festivals and happiness but equally songs about your own fragile grip on reality. Plus, there's usually a stage invasion of monkeys towards the end. That's pretty good.
You've played in Nottingham before but we hear this show will be different. What have you got up your sleeve?
When I perform it's just me on my own and a suitcase full of tricks, effects, synths, drum-machines and guitars, run through loops. My live show is slowly turning into a live DJ set but none of it's pre-programmed. I thought I'd try to up my game this time around and bring a band with me.
I'll be bringing an incredible jazz drummer, Mr Graham Mann (Matt Berry and the Maypoles) and Mr David Migden (and the Twisted Roots) on vocals, trumpet and synth. It's been a long time since I've played with a band but to have such unbelievably talented musicians at my side is a real honour, and a lot of fun!
Your solo live set-up is a sight to behold, how did that come about?
Necessity really. When I was at college my band broke up and I started playing solo. I ended up
coming by a loop pedal and loved the freedom it gave me. Over the year I've added more instruments and effects to my rig as I've needed them and my sound output has naturally grown with it. I make a lot of noise for one man. And energy, apparently, but it's easier to stay in time if you dance!
What's your favourite part of the job? Touring or studio work?
I've been in the studio recording for the first 15 days of the year. It was great and I loved every minute of it, but I really, really miss performing. I've got 10 new songs and I'm so excited to get on the road and play them to everyone.
You've been busy away working on a new album, can you give us any details on it?
My third studio album is titled, Denizen, and will be released on May 4th, with the release tour starting April 18th in Bristol and ending at The Bodega on the 22nd.
The first single, 'Genghis Khan' will be released towards the end of March.
Personally, it's the best record I've ever made. It's blues with elements of punk, funk and electronica, complete with a jazz D&B track and a ban-the-bomb protest song. I've never stuck to a genre yet Denizen still feels like a coherent work. AND it's got some fat beats!
What cities do you get most excited to play in the lead up to a tour?
I'm not just saying this because I'm writing this interview for The Bodega, but Nottingham. There's a really special scene floating around the midlands at the moment, and it seems to be centred in Nottingham. The city has some stunning venues, is currently producing loads of great music and the audiences are well up for a party, and are some of the nicest people you'll meet.
And finally, if you could just play one song on one stage for the rest of your life, what would you play and where?
Back to my jazz D&B track, Doppelgänger (incidentally the 3rd single from Denizen) at The Bimble Inn.
The track because it's challenging and has a lot of scope to evolve over time to keep it interesting.
The stage because it's travels to some great festivals and has a bar!
Funke and the Two Tone Baby will be at The Bodega on 22nd April - TICKETS
Comments