Blog
9th December, 2017
It's hard to believe Spring King have only released one album. Their fresh indie-punk sound has taken them to play arenas across the UK, massive festival slots and were the first ever artist to be played on Beats 1 by Zane Lowe. Fast forward a couple of years and the quartet are heading back on the road, doing what they do best in some of the most raucous venues. We had a chat with James from the band on what we can expect on their Bodega return in February…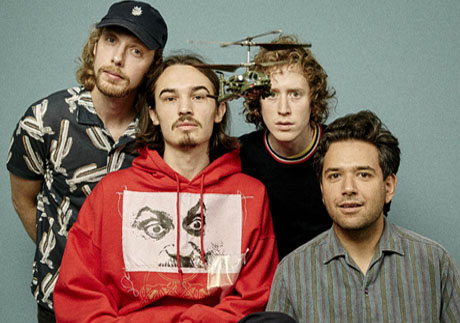 Hello Spring King! Looking forward to having you here next year but for those that haven't seen you before, what can they expect from the live show?
Hey! We can't wait to be back at the Bodega, it's one of our favourite venues! From one of our shows, you can be sure to expect energy, fast and loud music, mosh pits, crowd surfing, and all round good vibes.
Your debut album had a phenomenal reception since its release. How's the new material shaping up?
New material is coming along very nicely, we've been working hard in the studio for the last few months and will definitely have plenty of new music for you to feast on in the new year - can't wait for everyone to hear it.
It's rare that a band has such a strong live reputation as Spring King. Is touring your favourite part of the band?
I think we all love the feeling of playing live, and it's something that we've all be doing since we were teenagers - we all love the creative aspect of being in the studio, but nothing beats the thrill of playing your hearts out in front of a crowd.
The last few years have seen you play massive festival slots and arenas all over the UK. What are your hopes for the rest of 2018?
We've been incredibly lucky to play some amazing shows over the last couple of years, and we're all hoping this will be a continuation of that - the main focus is to get another record out and tour it as hard as possible! I think the only thing left on our bucket lists is to hopefully play Japan haha.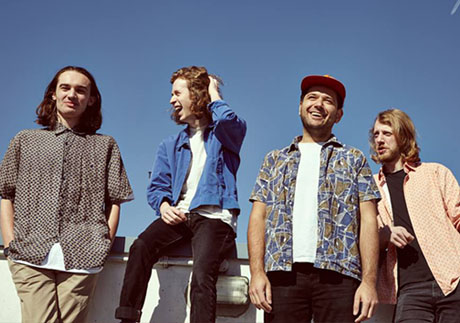 This new tour takes you back to raucous venues you've played before and some new cities across the UK. What memories have you got of playing Nottingham previously?
This tour's going to be an amazing celebration of some of our favourite small venues around the country, including the Bodega, and we're excited to play to some new cities and new rooms. Some of our best shows have been in Nottingham; headlining the Rescue Rooms back in February was a definite highlight of the year and our show at the Bodega a couple of years ago was completely wild! Equally, we have played to one man and a dog (literally) in Stealth before, but hopefully that was just a one off...
You've got a day off from tour, what's the first thing each of you do when you get back home?
We all have our own routines. For Tarek, Pete and I, a major part of coming off tour is getting back into a regular exercise and eating routine, or at least cook some good food. Andy sits in bed eating chocolate and drinking milk, and I'll sit at my laptop reading The Guardian and recovering from what will presumably be a large hangover from the last couple of weeks.
We hear you've been working as producers with some other bands too, which new artists should we be checking out?
Yeah Tarek's been involved producing a fair few other bands like The Big Moon, Genghar and Trudy and the Romance, who are all good friends and great bands. Otherwise, Indoor Pets are old tour buds (and ace), Calva Louise and Fizzy Blood (who we're taking on this tour) are both the bomb and I think Andy Shauf is a must for anyone to check out. We played with him at a festival in France this summer, watched him on Tarek's recommendation, and he blew us all away. His new record is BEAUTIFUL!
And finally, if you could only play one song on one stage for the rest of your lives, what song would each of you play and where?
What a question! For me, I'd love to play drums for LCD Soundsystem on Daft Punk Is Playing At My House at the Brudenell Social Club in Leeds, I could just play that FOREVER!
[Andy] I would say it'd be a solo guitar version of Mr Sandman in a beach-side bar in Cuba or the Bahamas (somewhere hot at least), drinking an old fashioned.
Spring King will be at The Bodega on 7th February – LAST FEW TICKETS
Check 'Rectifier' Live here for a taste of what to expect
Comments