Blog
20th November, 2017
With shimmering synths aplenty and beats to get you moving, Youth Club are one of the hottest UK bands around. Recent singles 'Misunderstood' and 'Are You Wanting It All' have propelled them to a hugely devoted fanbase as they take to bigger stages across the country. We had a chat with the Southend boys ahead of their Bodega show on 19th December.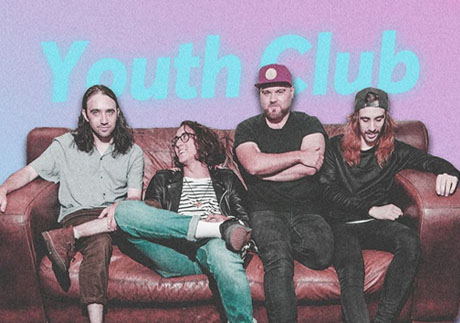 Hey Youth Club! We can't wait to have you here in December but for those who haven't seen you before, how would you describe your live shows?
Energetic and sweaty! We just aim to make you dance as much as possible.
We hear your working on new material, how's that shaping up? Will we hear anymore before the tour?
There are some new tunes coming out to follow 'Are You Wanting It All' & 'Misunderstood', we're thinking an EP within the beginning of next year. And you will be able to hear lots of new music at the show…
Your latest single 'Misunderstood' sounds like it's glistening with 80's synth pop vibes, how did that song come about?
It was written in 2015 and put on the back burner. We worked on it a few times developing it more and more, and finally when we hooked up with Clint Murphy who we did 'Are You Wanting It All' he had some wicked ideas and some producer kind of views on the song that really took it that extra mile it needed to go to become what you hear on the record.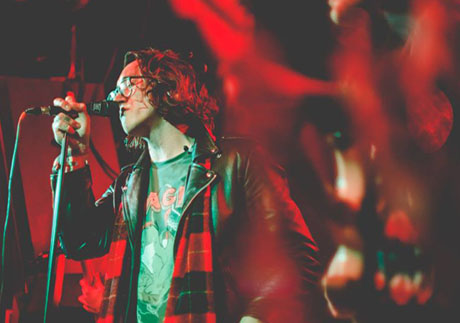 What experiences have you got of playing in Nottingham previously?
We have played lots in Nottingham with previous bands and twice I think as Youth Club, It's always been a wicked show and vibe, so it felt right to come back of course!
2017's been another great year for you with shows all over the place and more single releases, what are your hopes for 2018?
So yeah one more single and a EP is on its way, with more tours, festival season and an extra big show coming late next year, all to be announced soon…
We couldn't get enough of your tunes over the Summer months – which artists have you been getting into recently?
Tom Misch, Cameron Bloomfield, Mura Masa, Tom Tripp & Mahalia are particular faves at the moment.
And finally, if you could only ever play one song on one stage, would what you play and where?
Toto Africa On Main Stage at Glasto because why the f*ck not!
Youth Club will be at The Bodega in Nottingham on 19th December – TICKETS
Listen to 'Misunderstood' here
Comments