Blog
8th October, 2017
Some cities in the UK stand out for their music scenes. Nottingham, of course, home to Jake Bugg, Saint Raymond and D.I.D. Manchester - home to Oasis, The Smiths and Everything Everything. Sheffield – home to Arctic Monkeys and The Sherlocks. Hoping to add their name to that list are upcoming indie-rockers Oddity Road who have been bringing their lively shows across the country. We met the quartet below ahead of their show at The Bodega on 27th October.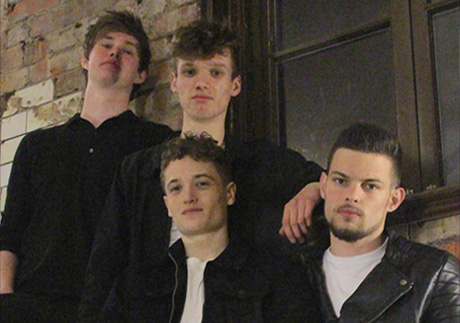 Hey Oddity Road! Looking forward to having you at The Bodega but for those who haven't seen your live show before, what can they expect?
Hi Bodega. Yeah we're buzzing to get back to Nottingham, we've played a couple of times, and it always goes off! We go for high energy performances at our gigs whether it's to 4 people or 4000, expect the same this time around but turned up to 11. In a sentence blood, sweat and tears and a then a bit more sweat please.
Sheffield has an incredible music scene with Arctic Monkeys and The Sherlocks leading the way, how does it feel to be adding your name to the list?
We've all just left school in Sheffield and have grown up watching bands emerge, we've been at The Sherlocks gigs at bigger and bigger venues with bigger and bigger crowds. It's incredible to be mentioned in the same sentence and we'd love to join that list of bands but we've got a long way to go. For now, it just feels mint to get out and gig, we've met so many top people in different towns and cities who like what we do, you've got to love it.
The reaction to your singles so far have been great! How is new material shaping up?
Yeah, the reaction was insane considering 'Handshake' and 'You' were both quick demo recordings put out last year when we were at sixth form. We've been amazed at how well they went down. Both were picked up by Dean Jackson at BBC Introducing and were played on BBC 6 Music too.
As far as new material goes, we're always writing and recording and working hard to get the songs sounding as massive as possible. We've been working with some incredible people. We're conscious we haven't put anything out for some time, but we're now sat on a lot of stuff to choose from when it does come to dropping something new. It's really something else and shows how far we've grown, we can't wait to release it.
You've had a busy year so far supporting The Sherlocks and at festivals including Y Not, Dot to Dot and Tramlines. How does a headline show differ to a festival slot?
Yeah, we've played to some huge massive crowds this year. Albert Hall in Manchester was nuts and Y Not to a packed tent was one of the most amazing experiences but we've been looking forward to this run of headline gigs for a long time. The fact we get a longer set time means we get to craft the set a bit more than we would at a festival, we feel like we can show more of a range of what we have to offer. We also find it pretty mad looking out into the headline crowds and thinking people are there to see us play! It's special knowing they've taken the time and spent their hard-earned cash to come out and see us. Our recent headline gigs in Manchester, Leeds and Sheffield have been on another level. The crowds have been right on top of us, right up for a dance and mosh and totally into it.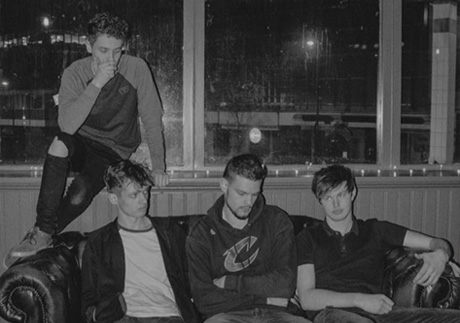 You played over at Rescue Rooms earlier in the year, what are your experiences of playing in Nottingham before?
Yeah, we've played in Nottingham a couple of times, at Rock City and Rescue Rooms, we've been really lucky to get to play at top venues. We were on early at Dot to Dot this year on a Sunday. We thought there'd only be a few people there and 5 minutes before coming on it was empty! But it filled up really quickly and we were amazed at how full it was, how many people came down to see us. We had a great time and then we were shown the delights of Nottingham by some locals who knew their music scene!
You've got a day off from tour, what's the first thing each of you do once you're home?
Haha, well we've all got really different approaches to this. Jack has a big glass of milk, one of life's real pleasures! Dan will pick up his guitar and start writing and recording demo tunes, always working. Ethan will start planning the next gigs and Joel will have a cigar, a pint of real ale and then sleep!
And finally, if you could just play one song on one stage, what would you play and where?
That's a tough one. Handshake has always been a song which has gone down well at our shows, it'd be great to think it has enough staying power to see us go from playing it at free gigs in Sheff to playing it at Glasto Main Stage or Wembley watching the whole place bouncing along. We'd call it a day then and all join Joel for a cigar...
Oddity Road play The Bodega in Nottingham on 27th October – TICKETS
(Plus guests Vega Bay and Vigilantes)
Listen to 'You' here
Comments