Blog
4th October, 2017
They're ferocious, energetic and are unleashing their fresh punk sound to venues across the country. Slowcoaches certainly aren't a band you'd mess with following the release of their incredible debut album, 'Nothing Gives', last December. Fast forward 10 months to October and the London trio are already teasing new material and are turning the amps up in preparation of a UK tour. We had a chat with Heather about what we can expect from their Bodega show on 25th October.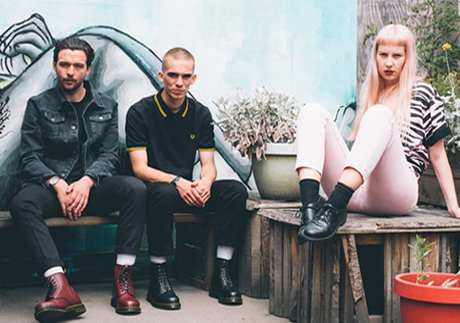 Hey Slowcoaches! Can't wait to have you play at The Bodega but for those who are still yet to see you, what can they expect from the live show?
Sweat, noise, bruised knees.
You released your ace debut album 'Nothing Gives' last year, is new material starting to take shape yet?
I've been working on our second album for a while now. It took a bit of time to get myself in to the mindset of what I wanted it to be. It's taking shape now which is really exciting but also pretty scary. We have a new single out next week and it's the first release from the new record. I'm pretty nervous to see how it goes down but also can't wait for people to hear it. It feels like a big step in to something much darker that I always wanted to make.
We saw you tear apart The Chameleon last year in Nottingham, what experiences do you have of playing the city before?
I'm from Nottingham so I know the city really well. I bloody love it! When we first started out we played at The Bodega with Shonen Knife, which was crazy cause they're one of my favourite bands to watch ever. I was literally shitting myself. I'm actually super excited to come back to the Bodega cause it's one of the places I started going out to when I was a kid… I mean when I was 18 obviously.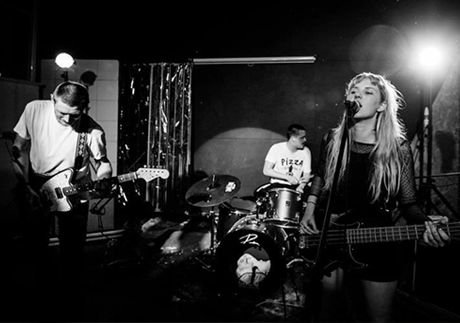 'Nothing Gives' is jam-packed full of energy and adrenaline, where did the inspiration from your sound come from?
Thank you! I'm a very anxious person, I have a really short attention span and I get bored easily so I think that's why I write music that's fast and changes a lot. I guess that's the inspiration. My mood fluctuates quite wildly between mania and feeling really low and I guess that seeped into the songs on the album. It's pretty subconscious but it makes sense.
You had some great festival slots over the Summer including Great Escape, End of the Road Festival and Tramlines but how do headline shows differ?
I mean every show is different. Sometimes headlining can feel really great, cause you're in a certain city and you know everyone there is going to go nuts. But then you can play a slot like we did, opening End of the Road Festival, with kinda low expectations, and be totally surprised by how amazing the crowd is / how in to the music they are. That's the best feeling.
And finally, if you could only play one song on one stage, what would you play and where?
There's a floating stage they built on Lake Constance in Austria in the nineties. And it was literally a massive book. And it's being read by a giant skeleton. Seriously google it, it's amazing. It sounds like an Iron Maiden set or something but I mean its huge and actually really beautiful. What song would I play? Probably 54, cause its still the one that gets everyone dancing the most.
Slowcoaches will play The Bodega in Nottingham on 25th October – TICKETS
Plus support from Monster Treasure
Pick up a copy of 'Nothing Gives' from https://slowcoaches.bandcamp.com/album/nothing-gives
Comments