Blog
3rd September, 2017
They've already kicked off 2017 with a headline tour, single release, opened the main stage of Community Festival and supported Aussie legends DMA's. It's hard to believe that Sheffield rockers RedFaces are only two singles into their career! We caught up with Isaac from the quintet ahead of their Notts show on 19th September…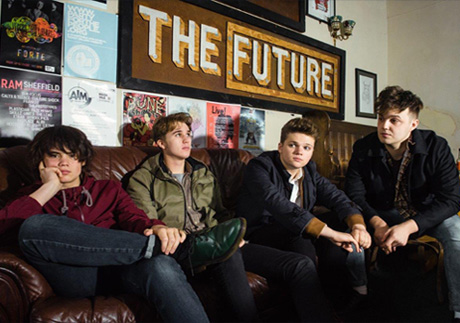 Welcome RedFaces! Tell us a bit about how the origins of the band came to now signing a major label deal with RCA.
We started in school, where we all met, and playing gigs to our mates at school and slowly getting longer and better gigs elsewhere prompted us to write more songs. I think writing "Katie Come Home" was the 'turning point' if you can call it that, when we released it we did a gig in Sheffield to celebrate and it transpired that loads of record labels were there. And RCA seemed the most positive so we went with them!
You guys have already supported DMAs and stormed festival stages, what can people expect from your live show? Does your approach to headline shows differ to a festival set?
Definitely, a festival set has got to be instant and energetic. So for our festival/support shows we pick out 7 most instant, energetic songs and play those. A headline set is different and you can really show off your musical palette, introducing slower songs, more experimental styles of playing because the people there WANT to see you, and so you can give them all these different sides to your music.
Kerosene is a fiery debut single and Wise Up is packed full of energy, is this what we can expect the debut album to sound like?
We're still writing songs all the time so I guess we'll see! I think the next single maybe takes a slightly different turn, with influences of Neo-psychedelic music and it's got this Michael Jackson-esque stomping groove to it. It's still got the energy, but musically it's got more of a groove and lyrically is perhaps more poignant. I think the album will be a mix of themes and feel - but will still have that energy and sound we're about. We'll make sure to make it interesting for listeners and not just a lot of similar sounding songs - but as I said we're still writing songs at the moment so we'll probably start thinking about the album a bit later.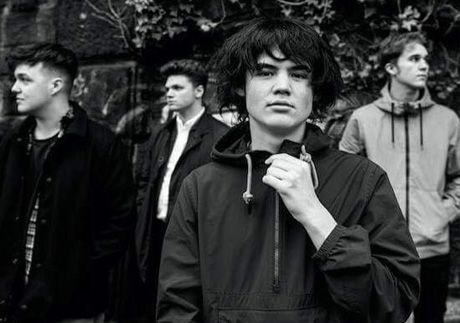 You've been likened to Jake Bugg previously who's a Nottingham hero, which artists are the biggest inspiration for you?
We love Jake Bugg, we've seen him live quite a few times and have all his albums. In terms of big inspirations, we were brought up on a mix of British '60s pop like The Beatles, The Kinks and The Beach Boys and bits of the Britpop scene. As we've grown up we've also been expanding our musical tastes including listening to Surf music, Rap and Hip-Hop, Psychedelic and experimental rock. I think it's important to try and take influence from as wide a variety of music as possible as it makes for more original and interesting music. One of my (Isaac) first musical influences was Michael Jackson, as I loved his approach to writing his tracks and his focus on pumping rhythms married with gorgeous melodies.
You've got a day off from tour, what's the first thing each of you do when you get back home?
Ryan often gets home and plays "Football Manager" which I believe he's rather good at (?). Harry's the sort of person that's always doing odd jobs - he's always out and about doing things, whether they be musical or non-musical. Charlie's always demoing and improving his skill with studio work, he has this little home studio we've done a few demos there and he's getting really skilled at editing and recording. I'll likely get home and read stuff. I'm hugely into science and all that stuff so I'm always reading stuff from quantum physics to cancer treatments to weird dystopian novels. I guess I'm kind of a geek. As I said before though we'll probably end up writing more songs too, we all tend to gravitate back towards songwriting whenever we have time off.
If you could only ever play one song on one stage, what would each of you choose to play and where?
Right Said Fred by Bernard Cribbins at the Bodega ;)
Good answer lads… RedFaces play at The Bodega in Nottingham on 19th September – TICKETS
Listen to their curated playlist 'Festival Anthems' on Spotify now
Comments