Blog
22nd August, 2017
If you're still yet to listen to Anteros, now may be a good time to start. They've already toured across Europe with some pretty huge names (Two Door Cinema Club / Blaenavon) and now they're set to take to the UK on a headline tour, following the release of their fiery EP 'Drunk' in April. We caught up with them in the midst of a busy festival season about what to expect and what you should be having for your hangover breakfast...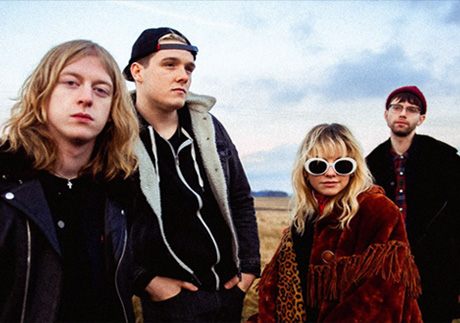 Hi Anteros! Looking forward to having you back here in September. For those that haven't seen you before, what can they expect from the show?
Thank you, we can't wait to be back. We'll be playing some new songs. Expect upbeat, a little punky, sometimes sweet, with a bitter bite. Bring your dancing shoes!
You've spent months touring across the continent with some huge names, how do headline shows differ? Will you take a different approach to each gig?
Support tours are great, because you get to play bigger venues and connect with bigger audiences. You also learn A LOT, very quickly. It's also a bit scary, because you don't know how the crowd is going to react - but the challenge is always exciting. Headline shows differ because it's like playing a football match at home. People are on your side, and they're there for you. So you give them what they want, make them sing and dance it all out. It's important to keep the energy on stage, but if you add a good crowd to the cocktail then you're in for a great one.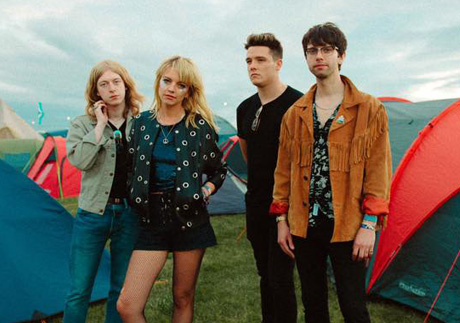 You've already had over a million streams online, played a major stage at Glastonbury, been featured on prime time Radio 1 and started work on a debut album, but what goals are you still hoping to achieve as a band?
The sky is the limit. Ultimately we love what we do, and we'd like to do it for as long as we can.
There's clearly an eclectic range of influences on your EPs, how does the idea for a song typically begin?
It changes every time, we don't like getting too comfortable or used to writing the same way. Sometimes it starts with a jam at rehearsal, or a melody idea, chord sequence, etc.
And finally, what's your go to karaoke anthem when you're 'drunk' and what do you recommend for a hangover 'breakfast'?
Creep by Radiohead (Laura's favourite)
Hungover? Have a mimosa ♥
Anteros play The Bodega in Nottingham on 26th September - TICKETS
'Drunk' is taken from the new EP on Distiller Records
Comments