Blog
6th February, 2017
Upcoming indie-pop artist Casey Lowry has been busy playing shows across the country and is now embarking on his debut headline UK tour. Influenced by bands like The 1975, debut single Trampoline is a burst of summer pop perfection. If that wasn't enough, a trio of incredible upcoming Nottingham artists will be joining Casey on 11th February! Mowbeck are a grit pop four piece with an ace debut EP, Sunflower Thieves are an acoustic duo that can stun a room into silence and Joseph Knight is an acoustic singer/songwriter with a killer voice!
Tickets are still available please double click here > > TICKETS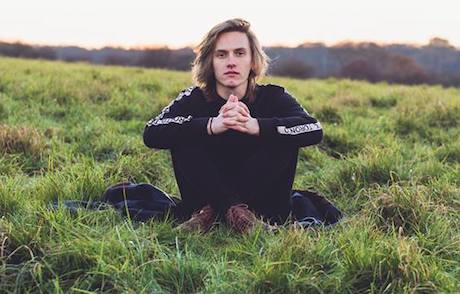 CASEY LOWRY
We're loving the teaser of your debut single Trampoline, what can we expect from the show?
I really love to put on a performance rather than just a gig. We need more performers in the industry that not only play great tunes but throw a real abrupt central character in the mix to get the crowd mesmerised by the whole experience rather than just turning up and dancing a little.
You're stopping off here as part of your first UK tour, are you excited and have you heard anything about Nottingham crowds?
Excited, nervous and everything in between. I was speaking to Andy from Mowbeck at a Hunna show in Nottingham a few nights back and all we kept talking about was the crazy atmosphere and I'm just hoping that's a Nottingham thing because it was awesome. There was crowd surfing, pits the size of my house and an insane number of people all of which we can hopefully keep up with.
What is your main musical goal to achieve in 2017?
I just really want people to enjoy my music. I want to make people feel happy and have awesome memories with my tunes. That's my goal, not just for 2017 but for my whole music career.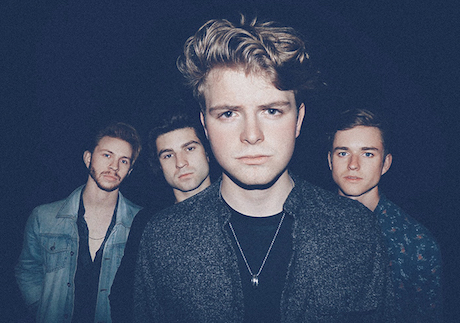 MOWBECK
2016 was a big year for you with the release of your debut EP, Reading & Leeds shows and a headline hometown gig. What was the highlight of the year for you?
2016 was a great year for us! I'd say our highlight was definitely walking onstage at Leeds Festival to a full crowd; we'd all been going as punters since we were kids so it was a pretty magic moment. We also had a headline show at the Bodega back in November which was our first one in Nottingham so ended up being pretty special.
Who else are you excited to see on the bill for the Casey Lowry show?
We actually met Casey Lowry the other night at a show at Rock City and he's such a nice guy. He is so DIY and does literally everything himself. We also caught Sunflower Thieves back at Hockley Hustle as well and their whole sound is so captivating so it should be a pretty good night.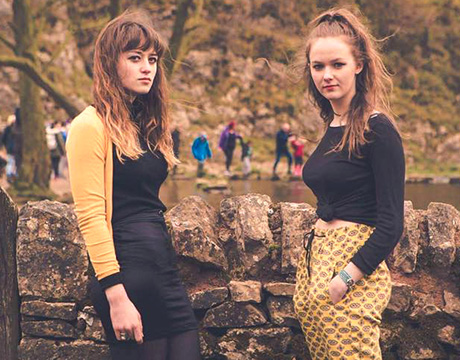 SUNFLOWER THIEVES
How has the recording of your debut EP been going? Can you give us any hints what it's sounding like?
It's been quite a long process as this is obviously the first time we've done this! We've been finding our feet and have been given so much support from lots of fabulous people. It's in the last stages, and will be available for pre order very soon! We'll be promoting it at the show.
Who else are you excited to see on the bill for the Casey Lowry show?
We've played lots of gigs with Joseph Knight and as you know Amy has released a single with him also. We've had a sneak preview of his new music which is sounding super beautiful. Having never managed to catch Mowbeck live we're really looking forward to seeing them! And of course Casey, who we supported last year on his tour, and we think this is going to be bigger and better, and much different to the Casey we saw before!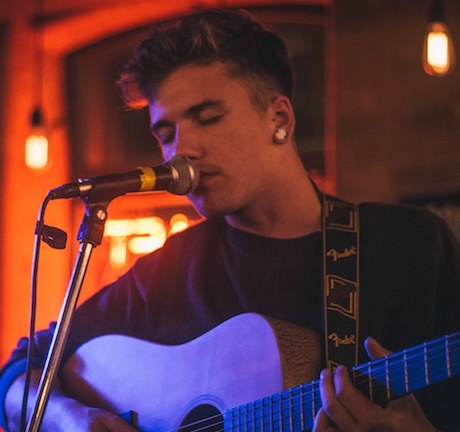 JOSEPH KNIGHT
It's fair to say you're a Bodega veteran! What do you enjoy most about performing here?
I always get excited when performing at The Bodega. It's a really lovely venue, and I'm always very warmly welcomed by both staff and by audiences. I think it's a mixture of those two things along with the way it sounds and looks. It's also a really great size, you can play to fairly large audiences without losing the personal feel, and you can see everyone's faces and really connect with your audience.
Who else are you excited to see on the bill?
Mowbeck have been on my list of local bands to see for a long time! I'm a huge fan of their music and haven't yet had the chance to see them play, I think they're definitely ones to watch in the next year or so - so I'm super excited to be included on a lineup with them.
Comments