Blog
27th January, 2017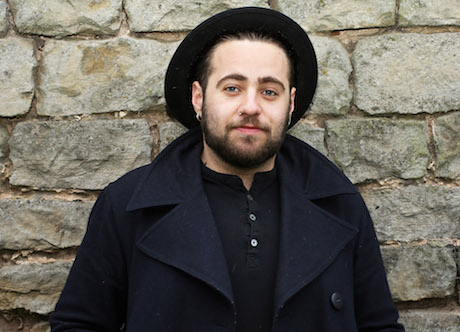 We can't wait to welcome you for your debut EP launch for The Only Road I Know! How's the recording been going? Any hints you can give us about what to expect?


I know I can't wait for the Bodega show it's going to be brilliant!
Recording has been going great, it's really starting to come together and sounds massive! I'm really lucky to have such great musicians playing alongside me who know their parts inside out and that's made recording so much easier, it's been a lot of fun and everyone's just been great!
There will be a few surprises on the way but I've sworn everyone to secrecy for the moment until it's all mixed and mastered which should be very soon actually. We'll release a little teaser video up on my Facebook page and my YouTube channel soon, so you'll be able to hear in the next two weeks!
I'm very happy with how it's turned out!
As a quick introduction, how would you describe your music to someone that's never heard you before?


I'd say it's a mix of country/folk with elements of punk and rock n roll, foot stomping tunes and catchy raw vocals.
You had a busy summer in 2016, have you got any plans for 2017?
Last year was the busiest year I've had touring the festivals, Splendour was a brilliant opportunity especially headlining the Acoustic Stage and it would be great to come back this year and play it with my band but we'll have to see. This year is shaping up to be another good year as I'm looking to go further around the country and get those bigger opportunities but I love playing festivals so much. I try and take everything that comes my way, unless I'm booked for another festival that day or weekend.
We're honoured that you picked our venue to celebrate such a big milestone in your career, have you got any special memories from the Bodega?
Awh thank you! That really means a lot and I couldn't have picked a better venue to be honest, I've been playing at the Bodega from being around 18. There's so many highlights but the most amazing was the first Dot To Dot Festival I played only really being on the scene a few months in Nottingham and the Bodega was packed (I was very nervous) at half past two in the afternoon, it was great fun!! Then opening for Wille and the Bandits, which then got me on a leg of their UK tour last October, they're a great bunch of guys.
Every gig I play for DHP have been brilliant over the years and helped massively so a huge shout out to Anton, Amy, Danielle and everyone who's part of DHP I couldn't have done it without you!
Finally, you're no stranger to the Nottingham music scene, are there any local bands you're loving at the minute that we should check out?
There are loads of great Nottingham bands that I'm really getting into at the moment so to name a few: Ferocious Dog, Joe Knight, Pretty Babs, The Outlines and Crosa Rosa. Hit them all up and give them some love!!
Comments