Blog
6th June, 2016
To celebrate their second birthday, Ukiyo Records are showcasing their talented artists all in one night at The Bodega. The label's director and popular artist in his own right, Lowrie, will have a busy evening playing backup for each one of his acts before ending the night with a set of his own. We had a chat with him this week about his transition from acoustic guitar to synths and beats, the worst things about the music industry and what to expect from the gig.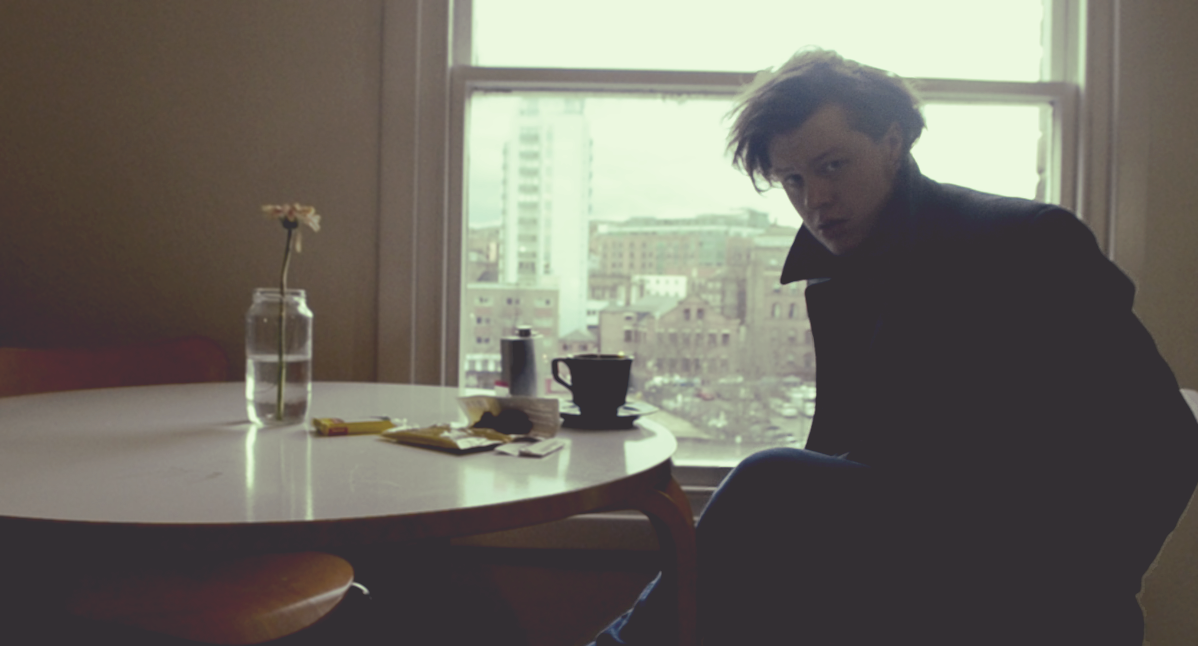 What inspired you to make the move from your acoustic guitar to piano, synths & beats?

If I'm being honest; I never truly enjoyed being an acoustic musician. Since the ripe age of 12 I had been in rock and indie bands, so when I moved to Nottingham and decided to become another shouty Mumford & Sons-esque solo artist it never sat right with me. Myself and my step-brother, Will, were in an electronic duo called 'Forgotten Productions' when we were living together and that's when my passion for production started. I started writing beats for rappers and other solo artists but a lot of these productions ended up not getting used. So at the start of 2015 I decided to write my own lyrics and melodies to these instrumentals and that's when I felt that a change in direction was necessary. I locked myself in the studio for the best part of a year and worked on my mixtape 'Floating World'. I released this on March 3rd 2016 and I've not looked back since, the reaction has been phenomenal.

What was the process of making 'Floating World' like?

It was therapeutic. For the first time in a long time I had the full reach of a band at my fingertips, but with only my own opinion to worry about. Each song is the equivalent of a diary entry and each beat is an improvised creation inspired by many different artists (Thom Yorke, Bloc Party, Deftones, Kimbra). A couple of the songs were written over 3 years ago and so finally getting to release them into the public was a great feeling. There's many things I would change about the mixtape but that's what is so exciting about a debut - there's a clear path of improvement and development.



What do you find is the most difficult thing about working in the music industry?

Keeping up the momentum to constantly self-promote is the most difficult thing in the current music industry. Everyone has social media, everyone has an opinion and everyone has short attention spans. Trying to stay relevant, even as an unsigned, underground artist is incredibly difficult. There are too many things to do and such little time to do it. "Want to play a festival? Get all your fans to vote for you, set up a page on this new music platform that no one cares about and maybe, just maybe we'll consider you to play this tiny little stage…" I don't mean to sound bitter, I adore music. I love writing and performing, but the non-stop hounding for appreciation and attention is soul destroying.

So this is a showcase of your label and your artists – can we take a guess and say this is a pretty big night for you? Have you had a lot of planning to do?

This is a huge night for me and co-director Dan Hall. We've worked our asses off over the last 3 years to try and develop the artists signed to our little label and so it's about time we got to celebrate and pat ourselves on the back! I'll be playing a musical role in all 4 acts sets - Lead guitar & Backing Vocals for Jamie Moon, Keys & Backing Vocals for Beth Frisby, Keys for Molly & Jack and then obviously my own solo set. Luckily for me Danielle (Bodega/DHP) is a genius and she is the one who has been planning/organising the night. The only real planning myself and Dan have had to do is the organising of the rehearsals for our acts, and the promotion plan in order to get as many people through the door to see our great roster. The night is only 2 weeks after Dot to Dot and so we need to give people a real incentive to come. Fortunately it's going to be one hell of a night and that is incentive enough.

What are you most looking forward to on the night?

I'm looking forward to the whole Ukiyo Records family partying together. We've not all been in the same room for a while (probably since the big signing last year) and it's always really great to see everyone smiling & having fun.

Lowrie and the rest of the Ukiyo family will be playing their showcase at The Bodega on June 11th. Tickets are available here.
Comments