Blog
28th January, 2015
Next week we'll be treated to 3 very special sold-out shows from brummy band Peace. We caught up with Dom the drummer to see how the tour has been going so far...
We can't wait for your shows at Bodega. Do you enjoy coming to play in Nottingham?
Neither can we! We have always loved it in Nottingham. There's definitely something in the water in the midlands. We have a lot of good memories at Bodega specifically though, we first played there with the Mystery Jets in 2012, which was almost as good as the karaoke that followed...

Obviously you're gonna be in Nottingham for three days. What do you plan to get up to and is there anything we could do to make you feel more at home?

Im never really sure what it is that occupies our days on tour. We somehow manage to do nothing at all, but are really busy at the same time? I'm more than up for suggestions though?

Has it been fun playing your new songs to everyone on the tour so far? Which tracks are you most excited about?

Yeah it has. New songs are always fun to play, for the obvious reason that they're new, and people are responding really positively. Crowds seem excited about "I'm A Girl", which is the most recent song we have put online. There's a track called "Perfect Skin" which is responding well, especially as no one has heard it before. It feels like a thumbs up.

Are there any pre-show rituals that we should be warned about?

We like to set up a slip and slide in the dressing room. I hope you are insured for water damage...

Sounds fun! We're in. Do you like dogs? We've got an office dog (Bodoggy) who spends a couple of days a week with us and there's a chance you might see him.

I absolutely love dogs. Here's a picture of my dog Chili.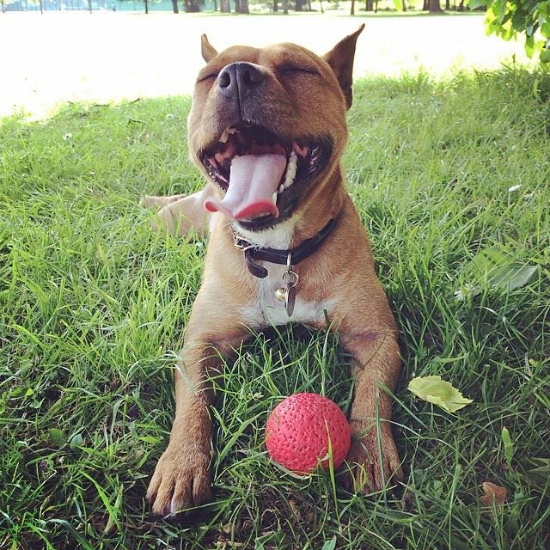 Peace play The Bodega on 5th, 6th & 7th February. Their new album 'Happy People' is out on Monday 9th February. You can pre order it here.
Comments