Blog
More ramblings from the rev
28th January, 2014
OK campers a small history lesson.
In 1976 when punk really was just in it's infancy and you could count the total number of it's 7" releases on ONE hand.
This bolt from the blue (Australia actually) arrived in a handful of the UK's best record stores.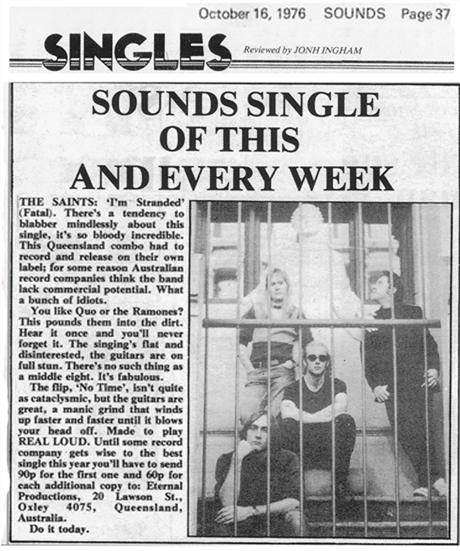 We're talking of a time when shops proudly displayed small notices (that would later blossom into full A1 poster sized lists) emblazoned with the immortal words – we have the following punk rock records in stock…

A complete D.I.Y. 7" released in September 1976*, more than a month before The Damned's "New Rose" and two months before the Sex Pistols debut "Anarchy In The U.K."
* yeah I know the video says 1977 - but the band were actually picked up & signed by Harvest/EMI, who reissued the single a few months later in 1977. Hence the video.
Often over-looked The Saints released at least two of the scenes best albums, EVER!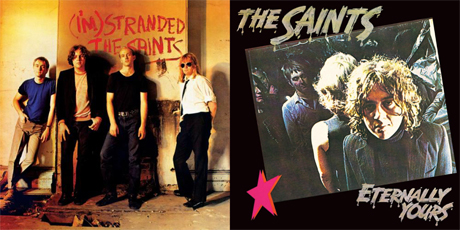 Namely "(I'm) Stranded" their first and "Eternally Yours" it's follow up = both essential purchases. They also even had a UK chart hit with the blistering "This Perfect Day", which in turn lead to an appearance on Top Of The Pops.
They even had a cameo appearance in the TV action series The Return of The Saint.
Here's some ferociously primitive live footage of the band playing Paddington Town Hall Sydney, back in April 1977.
"They were kind of god-like to me and my colleagues. They were just always so much better than everybody else. It was extraordinary to go and see a band that was so anarchic and violent."  • Nick Cave
They were without doubt the real deal – I know because I saw 'em play Middlesbrough Rock Garden about six months after this live in Sydney TV footage.
your pal, The Rev XXX
P.S. I very strongly recommend investing in a copy of the bands "All Times Through Paradise" 4CD boxset.
It contains all of their first three albums, plus singles, b-sides etc, unreleased outtakes, plus some fantastic live recordings.
All re-mastered by the band themselves, together with a great informative book.
Comments