Blog
The Rev's guide to some obscure Halloween treats...
29th October, 2013
Now this one folks is obscure…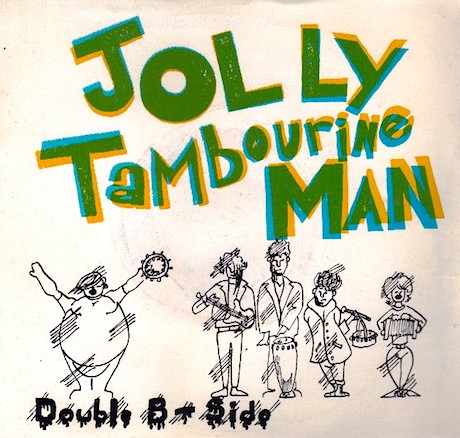 JOLLY TAMBOURINE MAN a Canadian band from the early eighties, they made a cassette and one DIY 7" single "Apple Strudle Man".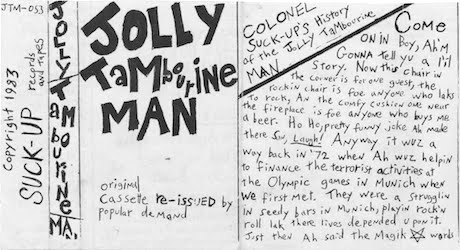 As mentioned in previous posts, I have a very big VHS video collection that is currently covered in dust and rotting away in a garden shed. Amongst it's many buried treasures is a promo film for "Apple Strudle Man", aired on UK cable TV network Music Box back in tha day.
When video technology and cable TV was in it's infancy I recorded practically anything musical that appeared on it.
Jolly Tambourine Man, I now know from their Wikipedia entry… Made a video for their first 7" which also coincided with the launch of the new Canadian answer to MTV, MuchMusic. The video went on to become one of the first independents to be added on rotation. So my guess is, that it was a similar story over here in the UK, with Music Box crying out for anything a bit different and not all coming from the major labels.
The video has a bit of a David Lynch / Eraserhead feel to it, with lots of great barnets, some scratchin', a TAD-like front man, and (as she's credited on the record) a grinning hot chick on accordian.
Enjoy...

as ever, yer pal
the Rev. XXX
Comments