Blog
The Rev's guide to some obscure Halloween treats...
28th October, 2013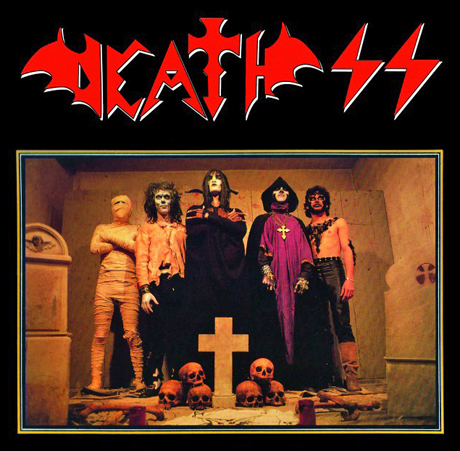 Italian metal gods DEATH SS, originally formed back in 1977 and still going strong today.
The brainchild of front man Steve Silvester they are thee ultimate horror metal band.
This video footage from some bizarre Italian kids TV show Hot Line circa 1991, is actually before Norwegian black metal and corpse paint.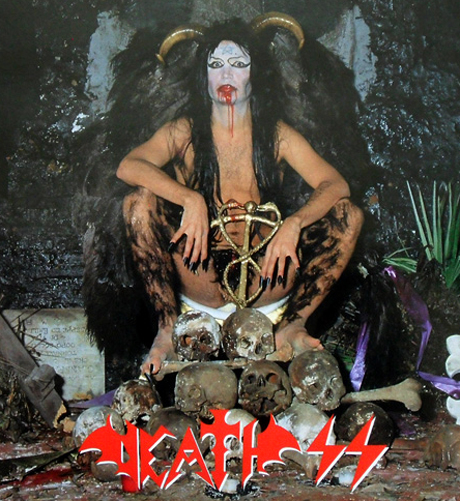 I've got the entire show on a VHS tape gathering dust, buried deep in the garden shed somewhere. The interview and public phone-in with Steve, later on in parts 3 & 4 are also well worth checking out.
God knows what he's rattlin' on about because it's all in Italian, but it all looks very serious.
The track "Vampire" starts at around the 3:34 mark.
The band completely let rip with some serious shredding 'n blood drinking, in a sea of smoke, skulls and polystyrene gravestones. Whilst an audience of bored bemused twelve year olds, look on totally un-impressed. At one point in the proceedings, two kids in the front row even cover their ears. It's great live TV.
Other killer titles by these guys include; Black Mummy, Horrible Eyes, Rabies Is A Killer, Paraphernalia, Heavy Demons and (the sinister sounding) Bad Luck.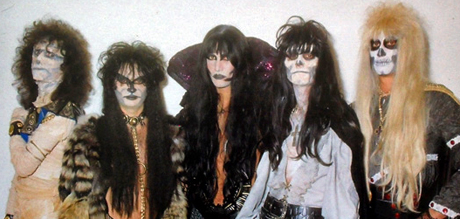 More Halloween treats going up tomorrow...
as ever, yer pal
the Rev X
Comments