Blog
Another one bites the dust...
27th October, 2013
As a 16 year old schoolboy in Barnard Castle around 1974/1975, I noticed a new mysterious music magazine appear on the shelves at my local newsagent. It was imported from America. More expensive 'n flashy than our domestic NME, Sounds and Melody Maker, but not as high-brow as Rolling Stone.
Called CREEM it was cram packed with lots of cool looking photos and wild tales of American rock 'n roll excess. Stories about; Iggy, Alice, Kiss and Lou.
In one particular issue I distinctly remember coming across an announcement of what to expect in next months issue.
Now with the aid of search engines & the worldwide web, I can show you that actual page.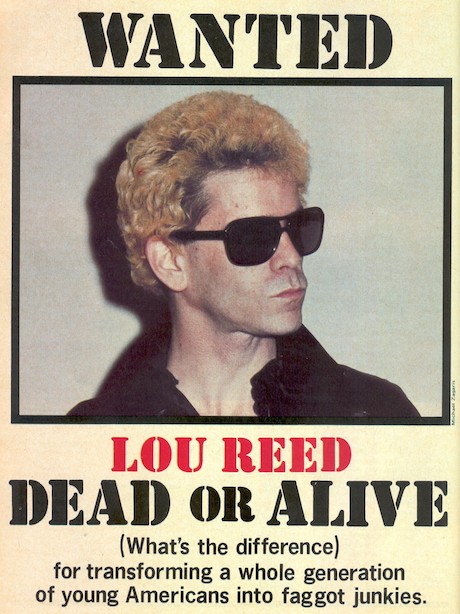 Yup! This looked like something that I might want in on... Put me down for some of that!
...the seeds of my punk future were sown.
and for that Lou, I salute you, wherever you may be.
Thanks!  the Rev XXX
P.S. and here's a couple of You Tube goodies that you are probably NOT gonna see regurgitated on telly anywhere today.
Comments