Blog
The Rev's guide to some obscure Halloween treats...
27th October, 2013
Sorry 'bout the lack of entries on the blog pages here recently, but since my weekly Electric Banana night got sacked-off (wrongly in my humble opinion) some months back by the powers that be. I've been a bit reluctant to big-up anything here on the Bodega website. Time to move on…
Halloween is approaching and I thought I'd put you on to some lesser known, but great horror themed tunes, for the run up to "All Hollows Evening".
First up the SKATT BROTHERS!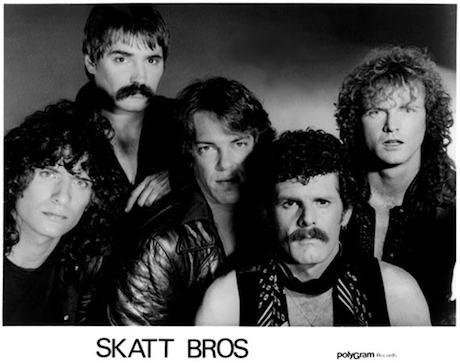 I was always lead to believe that these guys were the Canadian answer to the VILLAGE PEOPLE – but a quick glance at their Wikipedia entry says "from Los Angeles" ?
Anyway, what they did have in common with the VILLAGE PEOPLE was they were on the same record label, Casablanca (home of Kiss/Donna Summer/Parliament).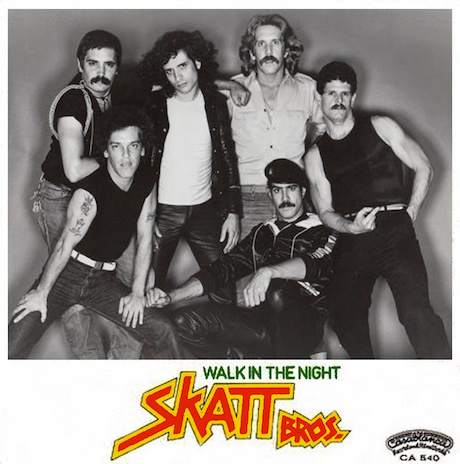 'Walk The Night'* is taken from their first album 'Strange Spirits' (1979).
* Yeah I know it says Walk IN the night on the record cover - but the tune is "Walk THE Night"
Unfortunately it comes from a time before MTV and videos, so there's not a proper film...
You should also maybe check out their follow up single 'Live At The Outpost' from the same album. It's by no means Halloween related, but if you like hench bare chested men with cookie-dusters in cowboy gear... you've come to the right place.
Hubba! Hubba! Hubba!
...and more going up tomorrow.
Yer pal - the Reverend Car-Bootleg. XXX
Comments